Miss Chinese Vancouver Pageant 2015
2015-12-13
Miss Chinese Vancouver Pageant 2015 hosted by Fairchild TV has successfully concluded at the Vancouver Convention Centre on December 9th. Under the theme 'Glamorous Transformation; A Beautiful Beginning', the 10 Miss Chinese Vancouver Pageant finalists have stepped up to the beautiful Pageant starting line. After several months of training, they were glamorously transformed and embarked on their dazzling life paths at the Final. As a longstanding tradition, Fairchild TV is selecting a local charity as the beneficiary of the gala dinner. This year, the good cause goes toward supporting BC Women's Hospital + Health Centre Foundation's newborn intensive care unit. Ms. Laurie Clarke, CEO of BC Women's Hospital Foundation presented a babytile to Mr. Thomas Fung, Chairman and CEO of Fairchild Group to express the Hospital's gratitude towards the generous support by Fairchild TV.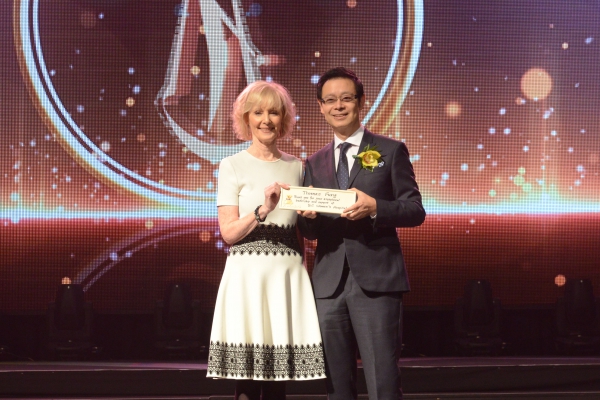 Accompanied by the sound of roaring engines at car racing, the ten finalists' grand entrance was guided by a pair of black and white checkered flags. Youthfulness and energy filled the venue as they danced onstage in 60's style A GoGo dresses and explained the meaning behind their names.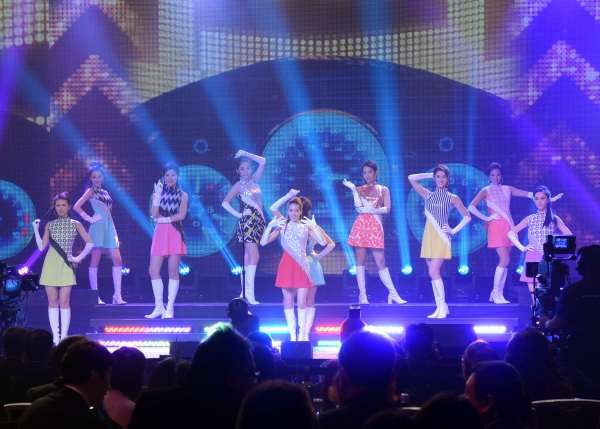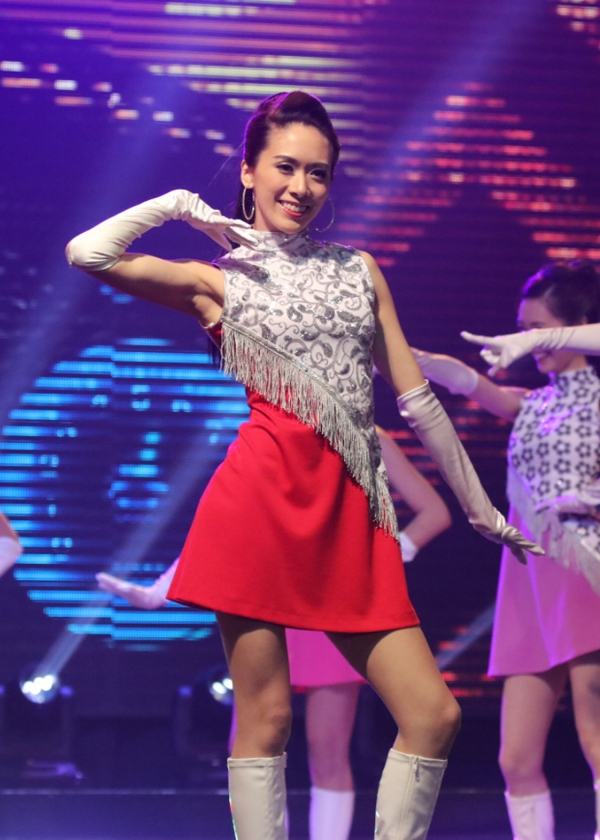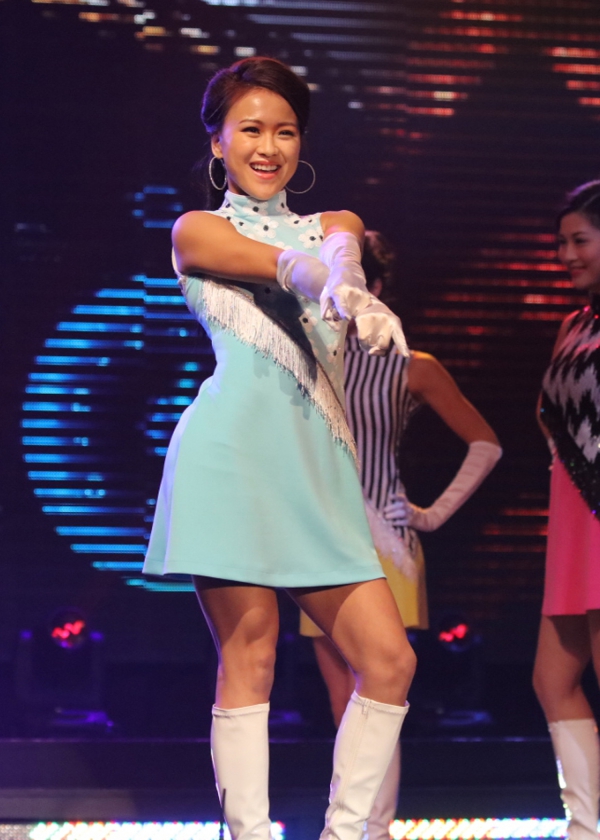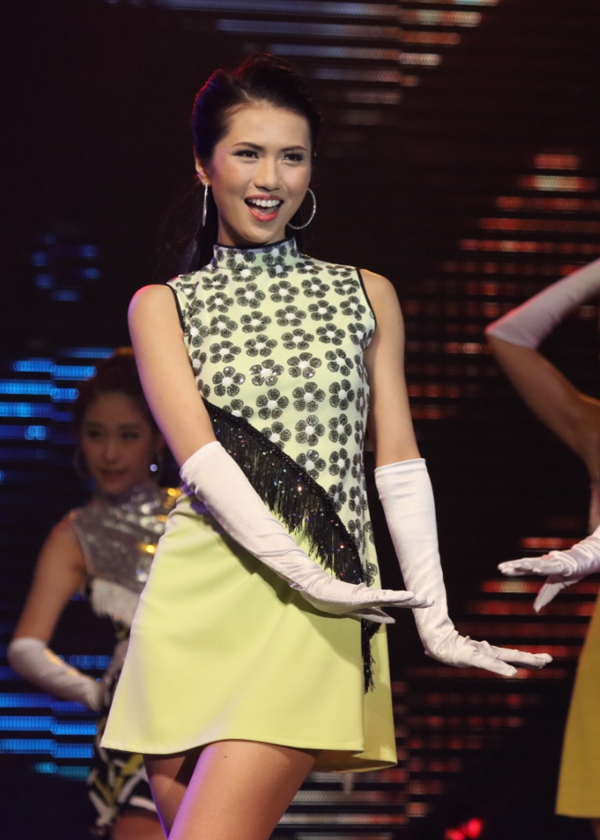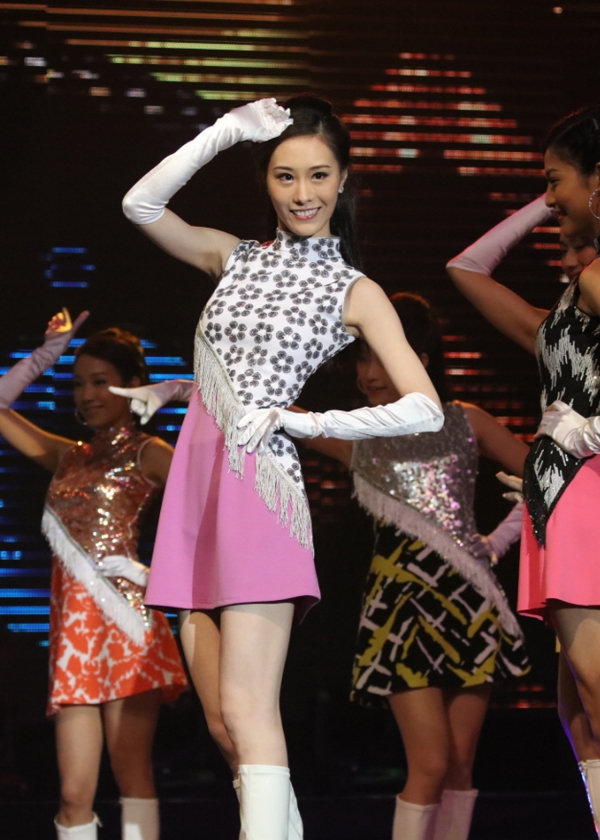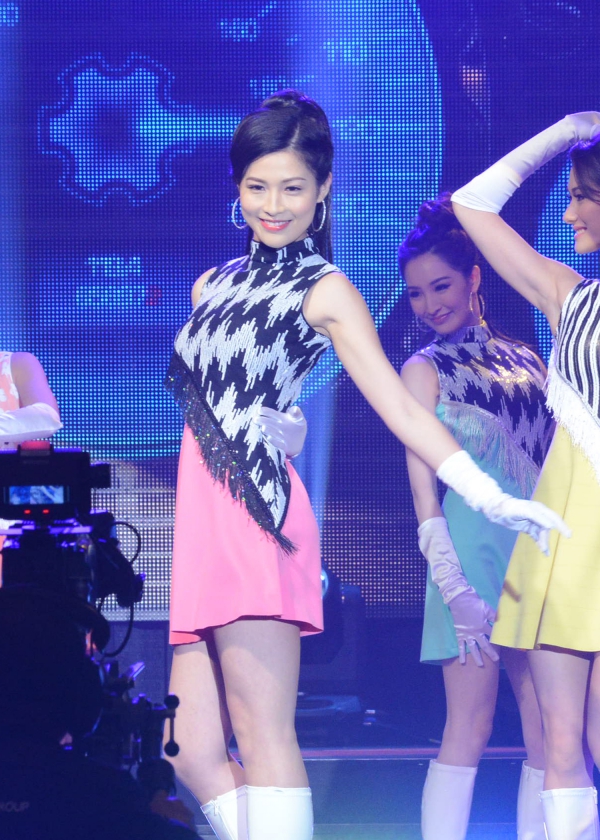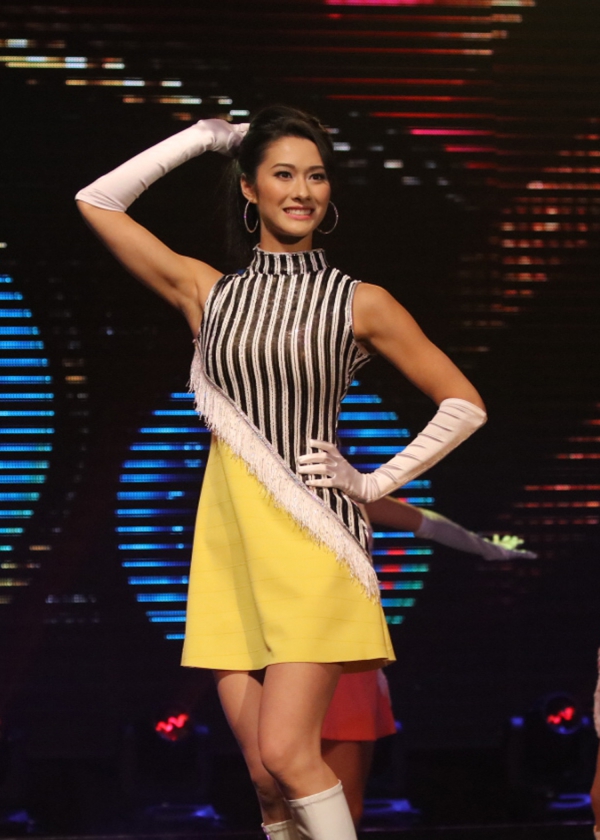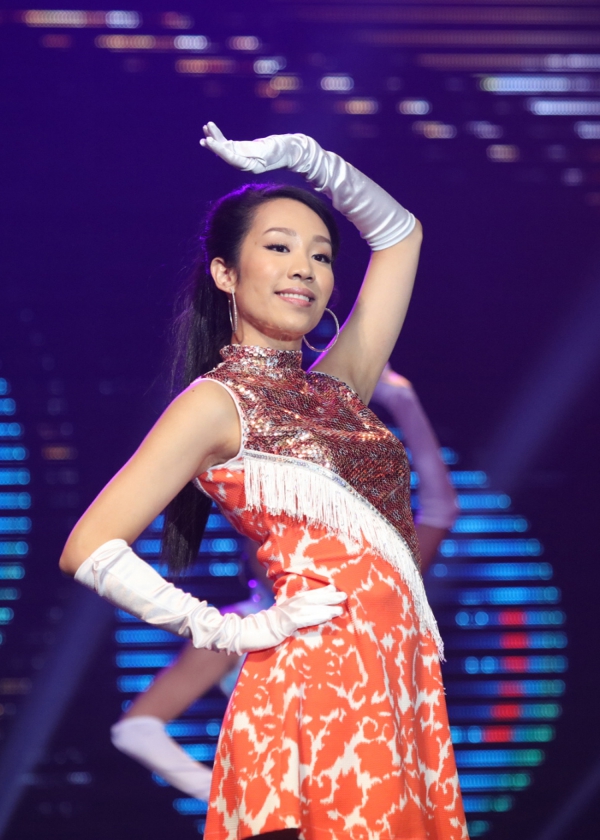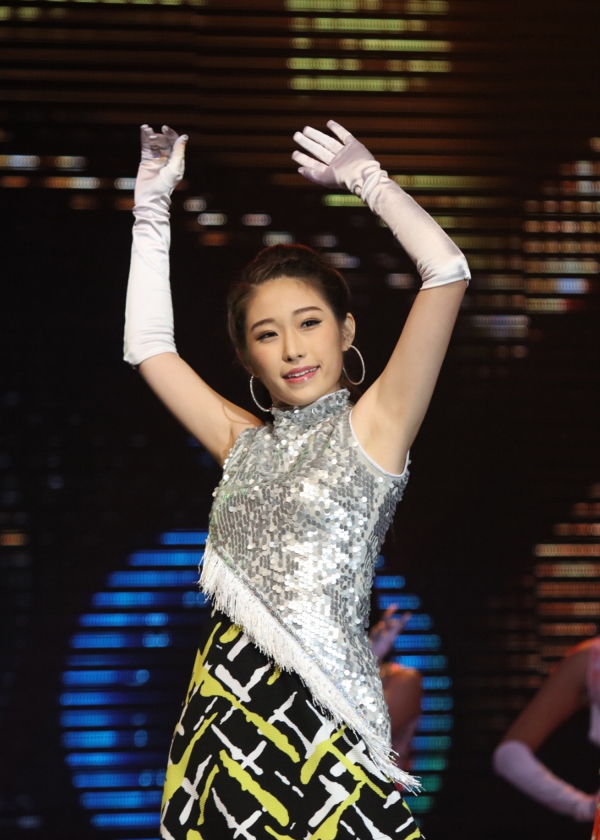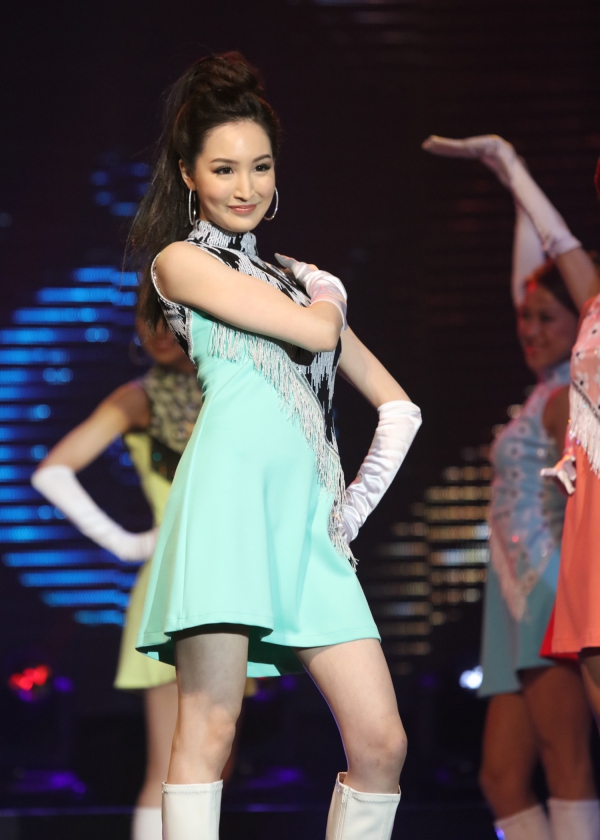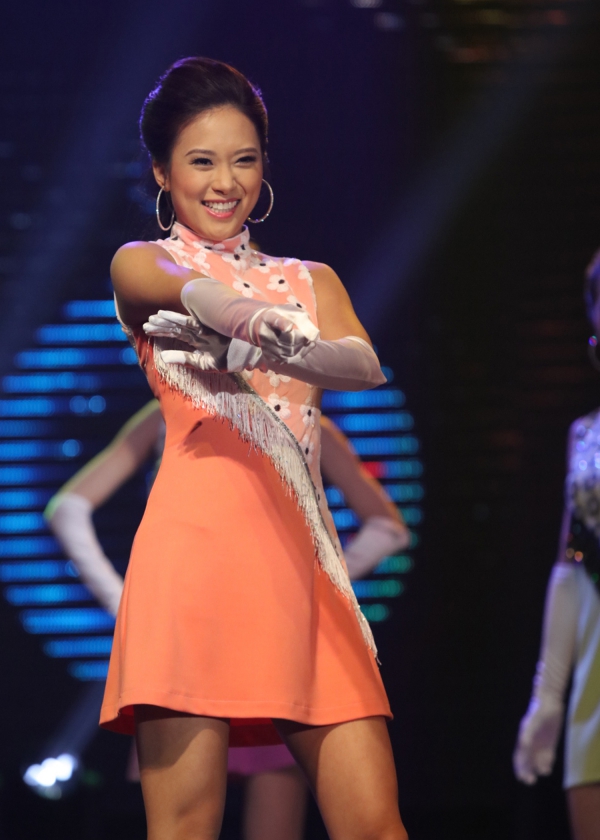 The gorgeous former Miss Hong Kong Anne Heung and handsome program host Fred Liu took on the roles of MCs for the evening leading the 10 contestants through the competition. Anne and Fred introduced this year's panel of judges including popular artiste Ms. Anita Lee, Miss Hong Kong Ms. Christina Leung, renowned producer Mr. Rick Tae, professional athlete Mr. Travis Johnson, and accomplished entrepreneur Ms. Nicole Yang.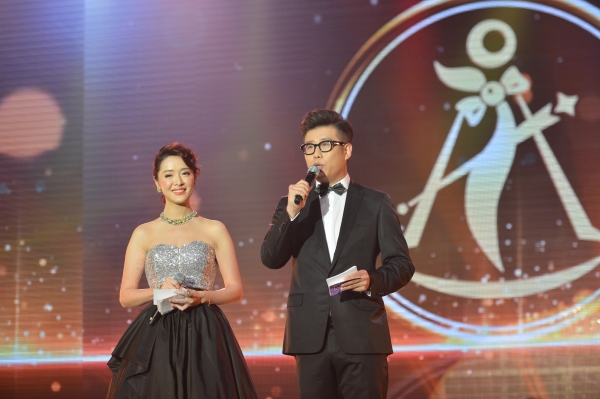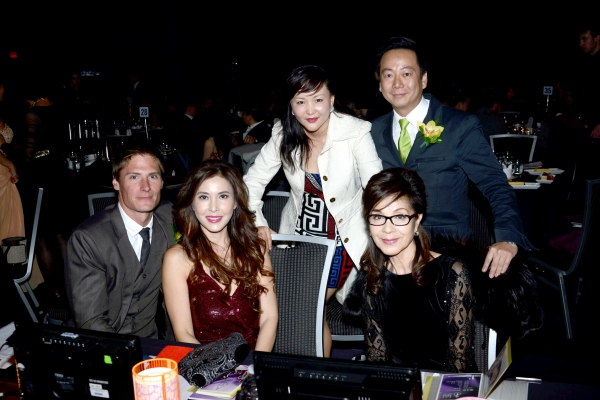 The MC's then announced the start of the 'Glamorous Talent Crossover' segment in which two contestants paired up to perform their own unique talents. First, #1 Bridget Tse and #7 Louise Dong brought to the stage a performance of power. Bridget is not only a dental hygienist, but is also skilled in pole fitness as well, showing off a sexy and powerful dance as she moved up and down the pole. The youngest among the ten girls, Louise mesmerized the guests with her sensational flamenco dance.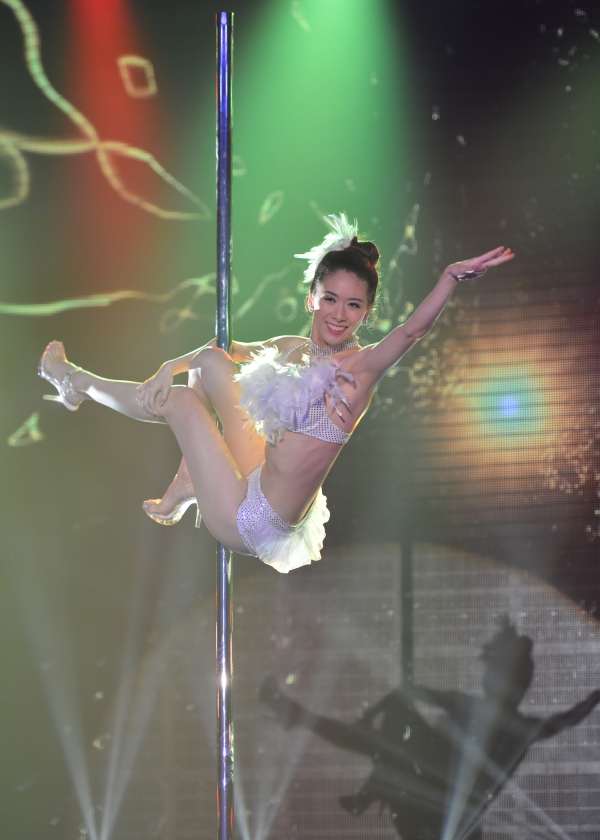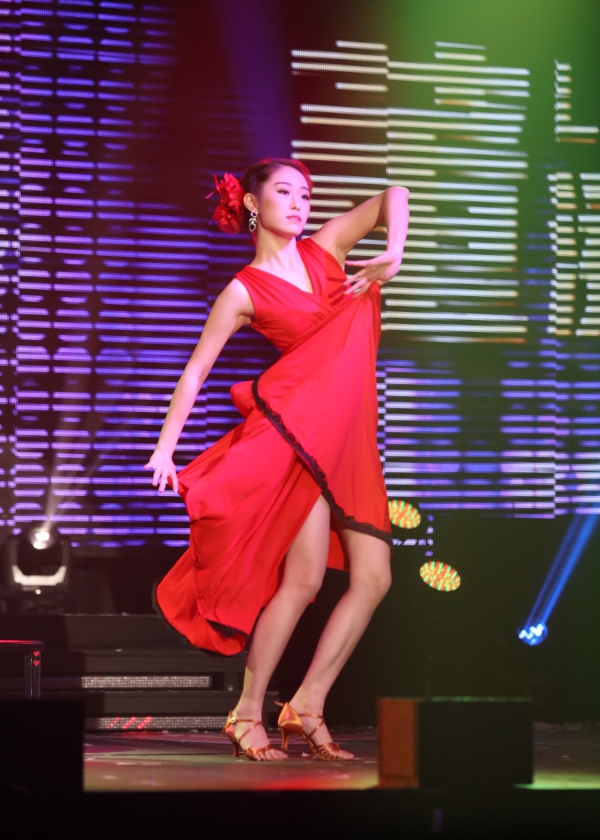 #2 Lettitia Lai and #6 Jennifer Coosemans partnered in a jazz dance and trombone crossover. Lettitia speaks five languages and has sunny personality that perfectly encompassed the cool style of jazz dance while the Terrace born half Chinese, half Belgian Jennifer shone on stage with her slender figure and the smooth sound of trombone.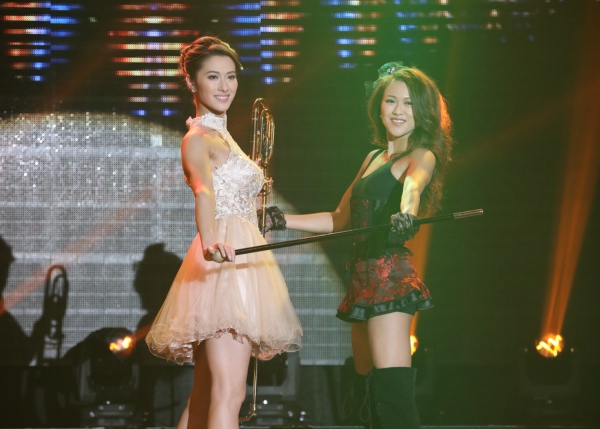 The belly dance duo #3 Cathy Tse and #9 Karen Ku enticed audiences with mysterious rhythm. Immigrated from Hong Kong at an young age, Cathy's wonderful dance was a result of several months of hard work while #9 Karen exemplified her royal Manchu Aisin Giro descent with fluid and flexible movements, capturing guests' attention with a wave of golden cape.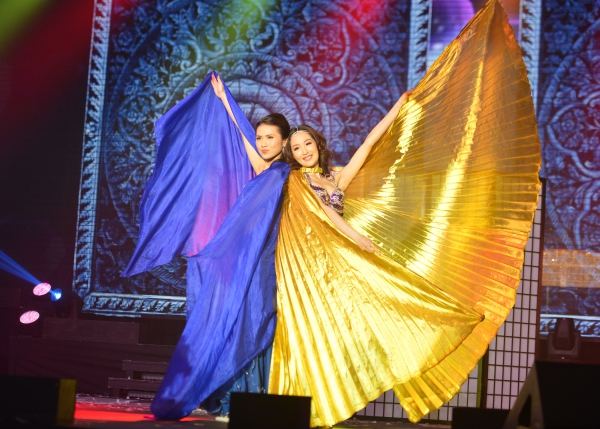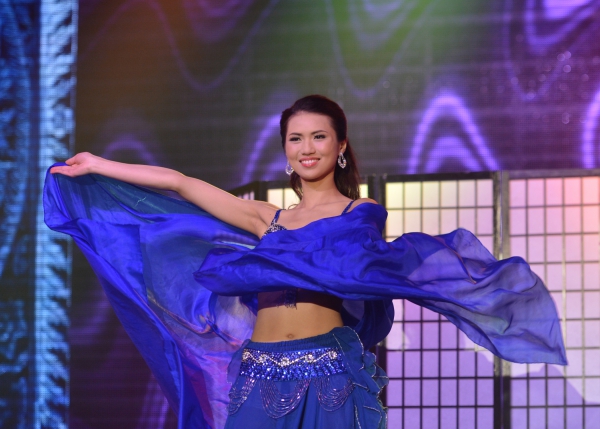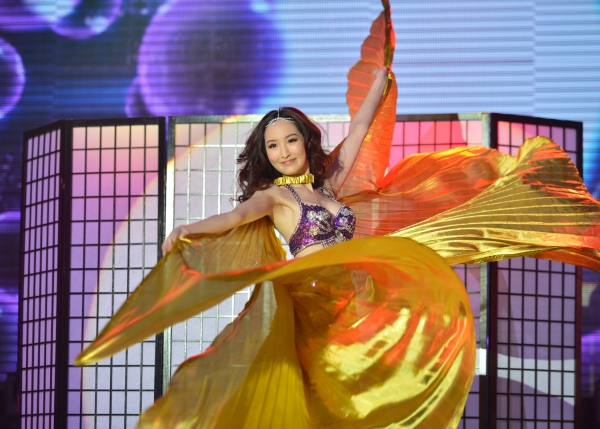 #4 Ada Shang and #8 Cindy Tong performed a traditional Chinese dance. Ada, who was once an exchange student in Hong Kong, presented a talented and lively peacock dance. A Chinese History major at the university Cindy graced the stage with a drunken princess dance.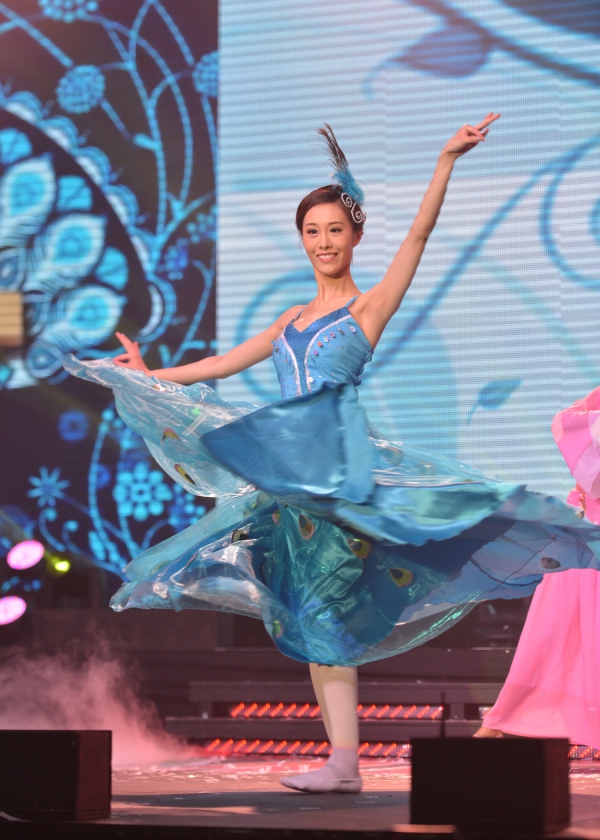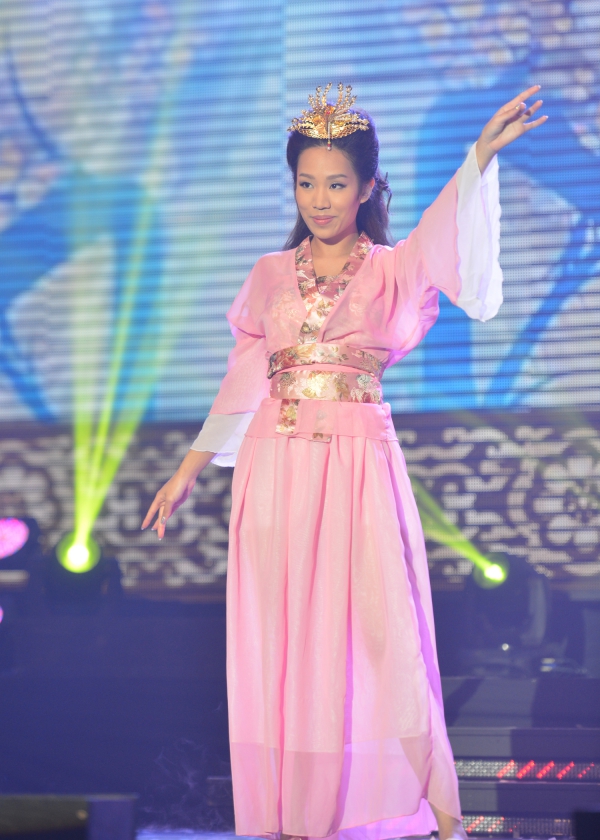 Lastly, #5 Margarita Chun and #10 Sophia Cheung worked together in a one-act play. Previously named one of the top 10 young artistes in Hong Kong, Margarita proved her artistic talent by completing a painting in front of the audience. Sophia recently graduated from an acting program and finished off the talent portion with an amazing display of different emotions.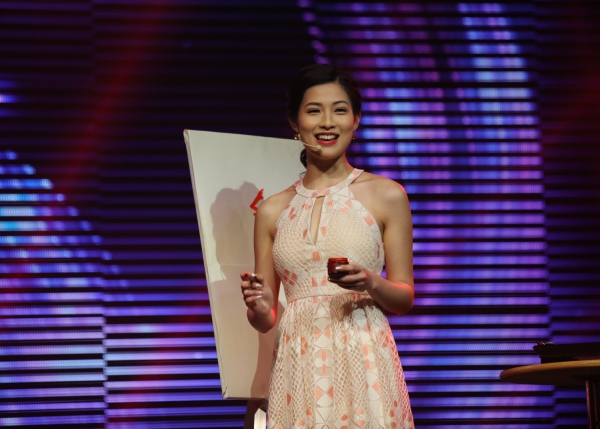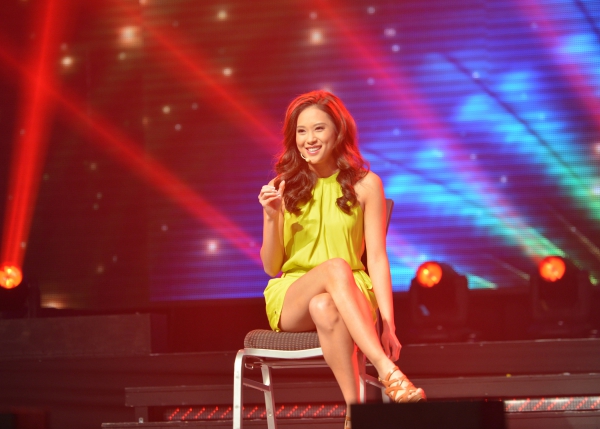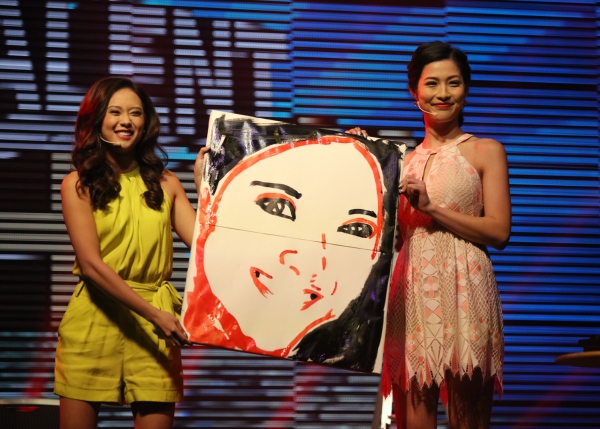 The 10 contestants then transformed into supermodels showcasing the up and coming Hong Kong fashion designer Matt Hui's masterpieces. Matt's designs feature knit patterns paired with a variety of fabrics. Highlighted with Matt's own commentary, the contestants and the designs combined resulted in a stylish and marvellous fashion show.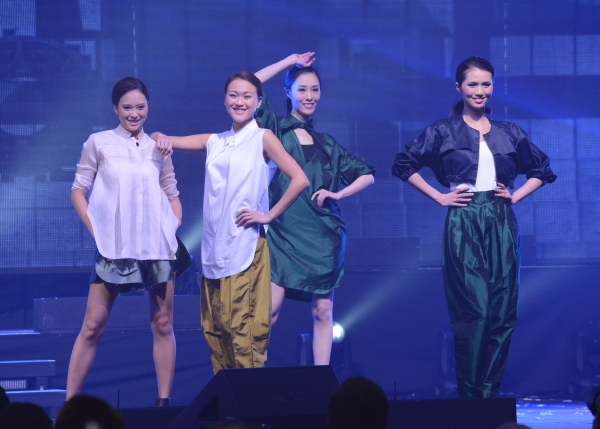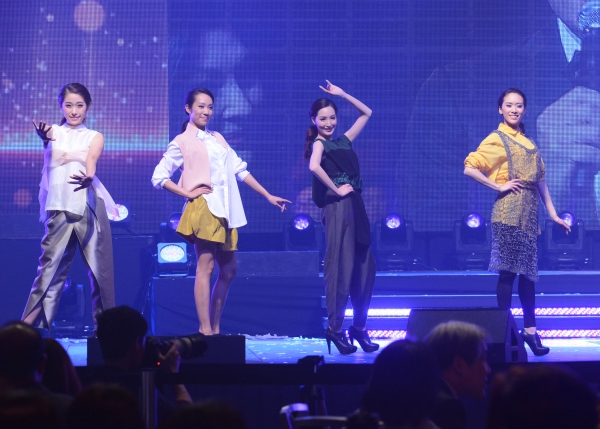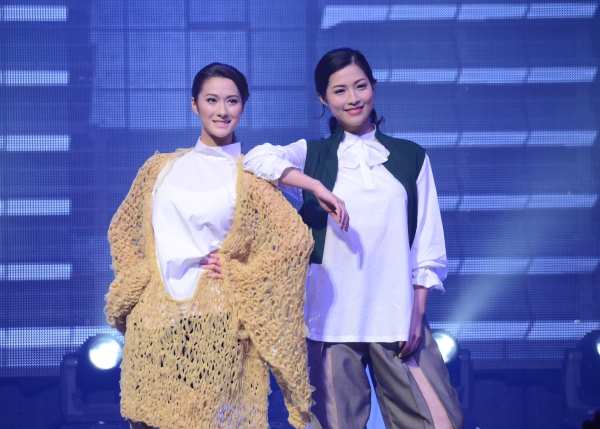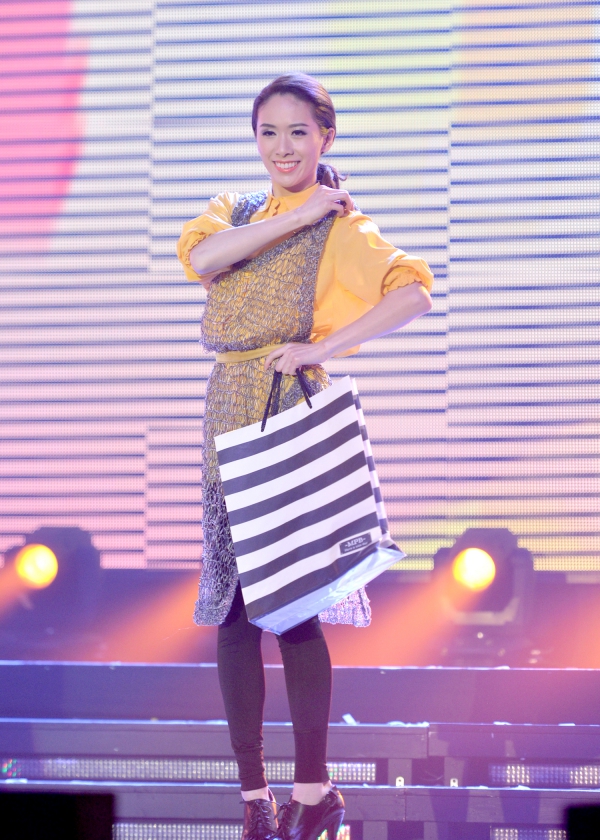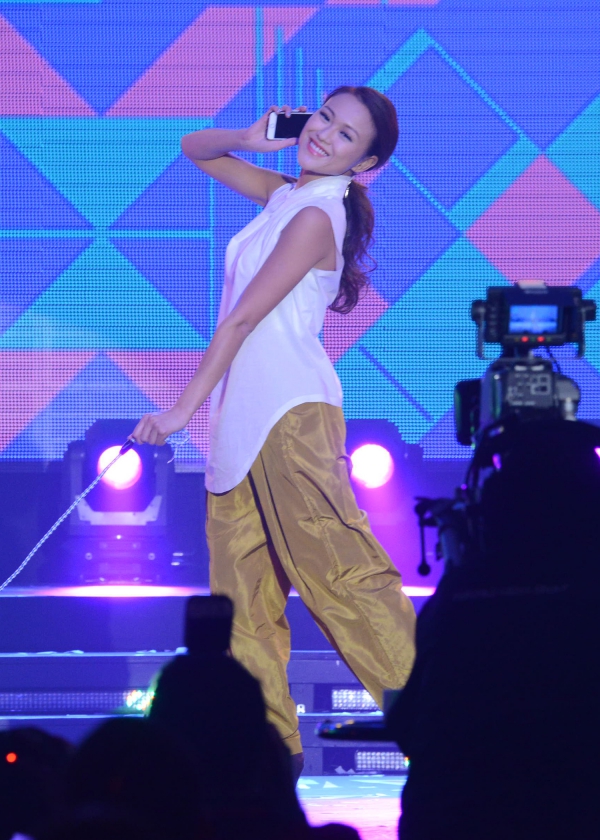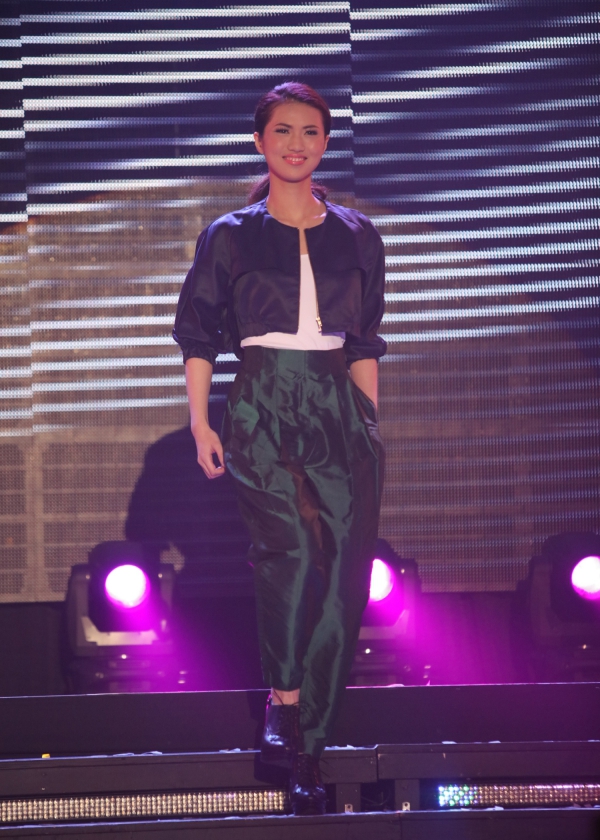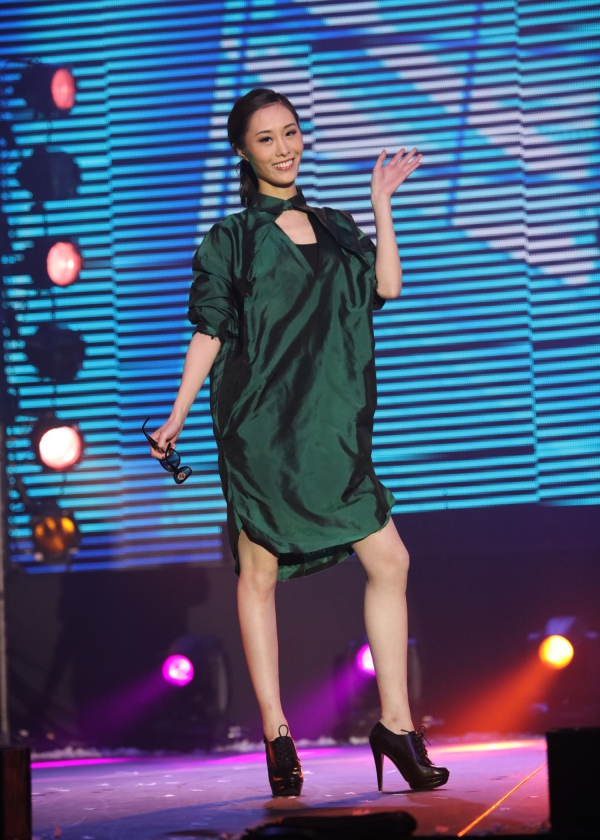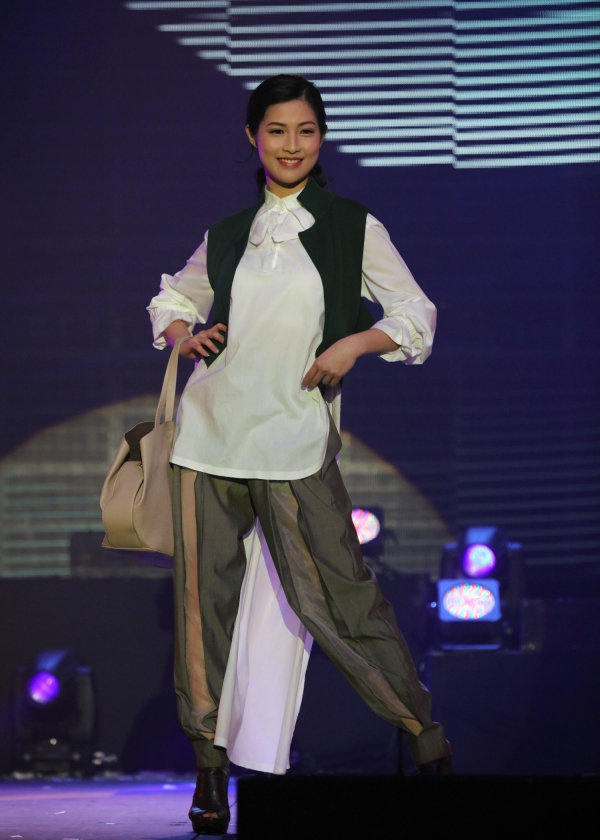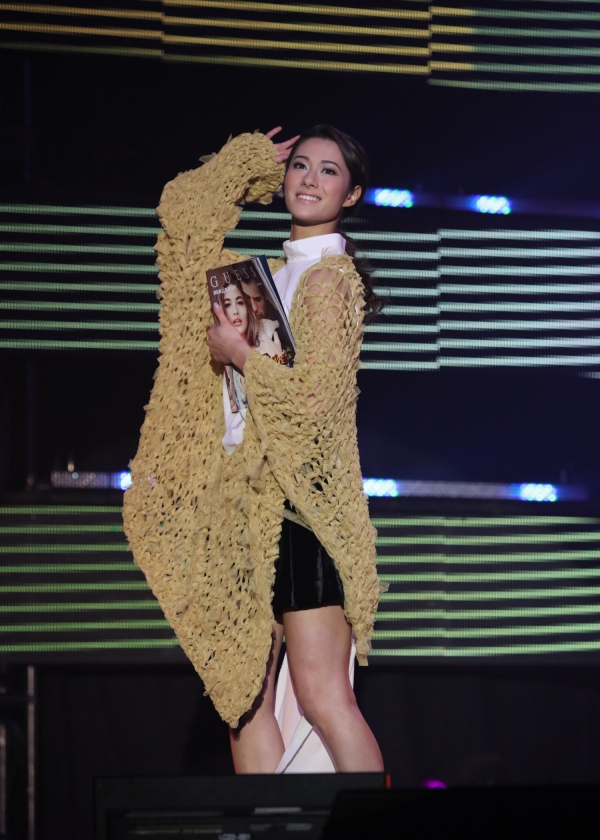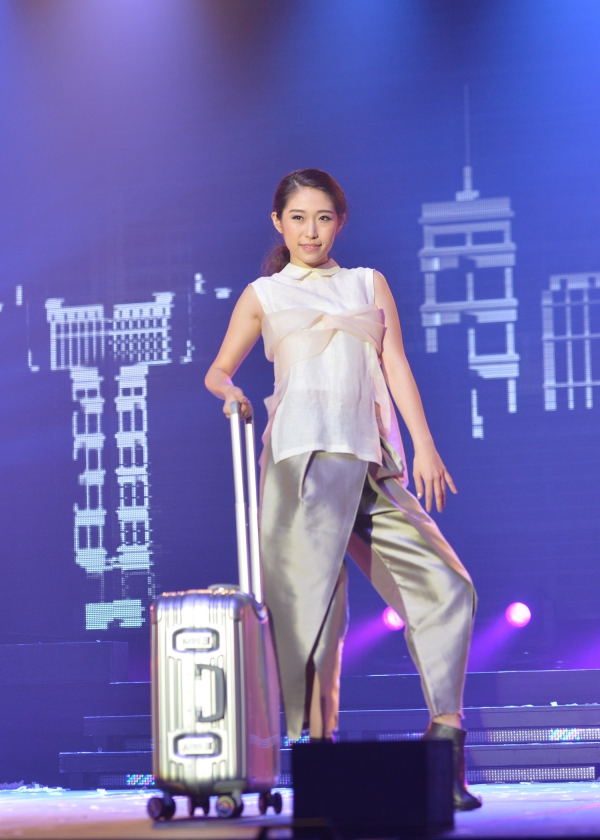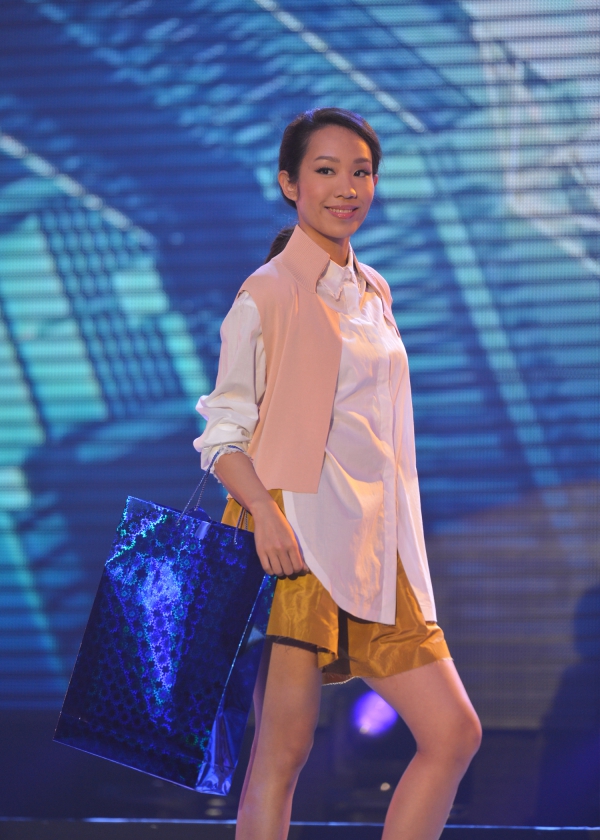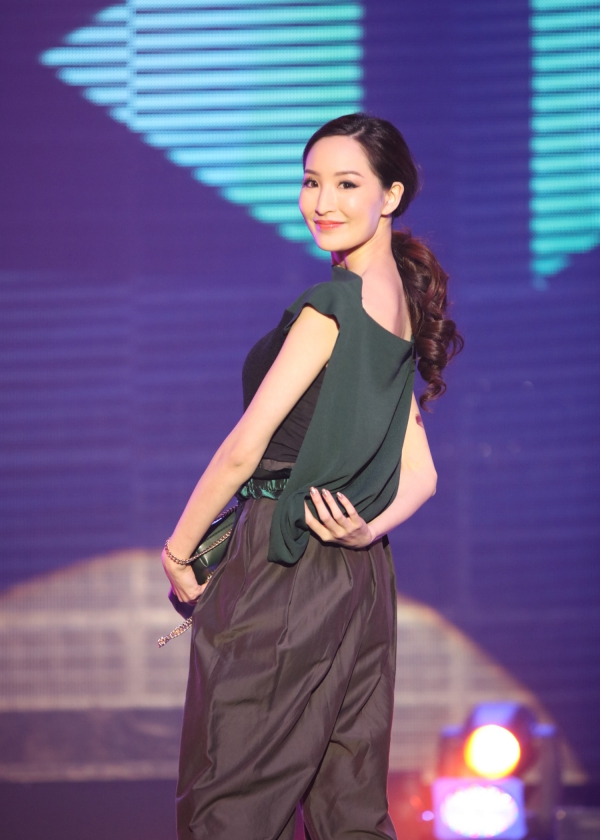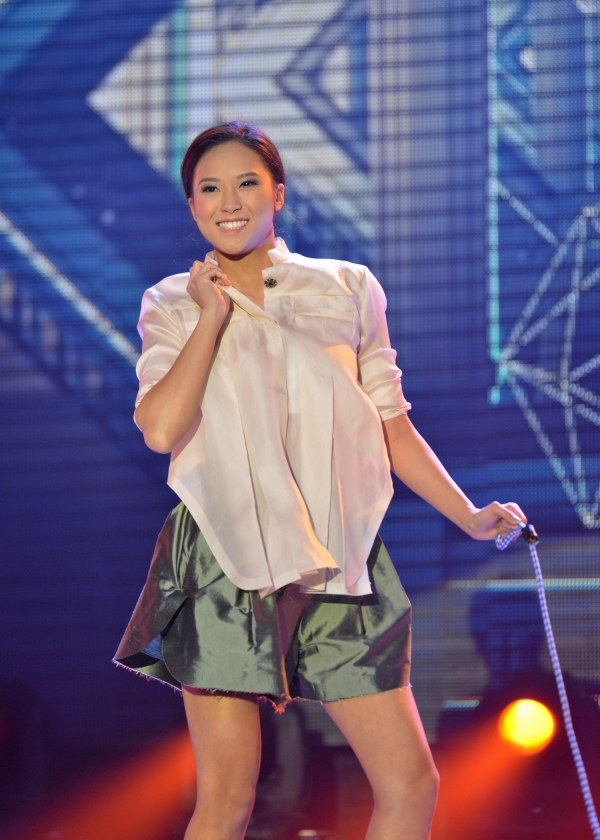 Next, the contestants emerged as youthful athletes in a powerful dance incorporating cheerleading, boxing and dumbbell sports.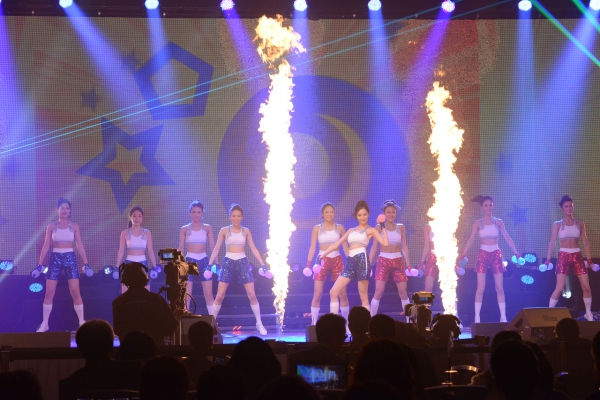 A novel idea at the Q and A segment, each contestant prepared a set of swimwear most representative of her unique style and personality. At the same time, they were also confronting an exciting and nerve-wracking round of Q&A conducted by guest MC's Delon Lew and Gerald Yang.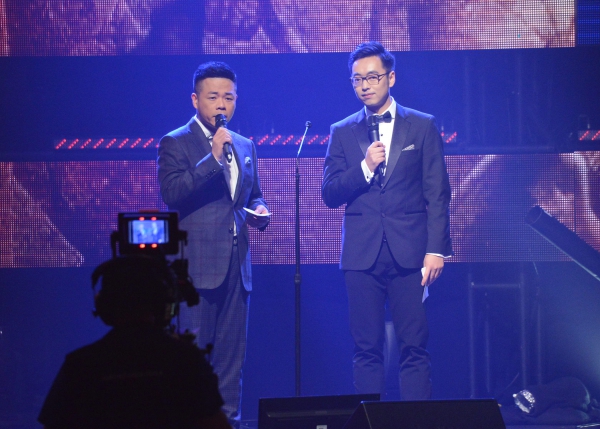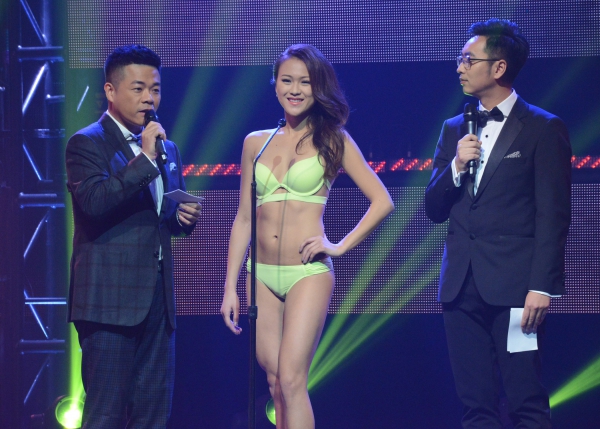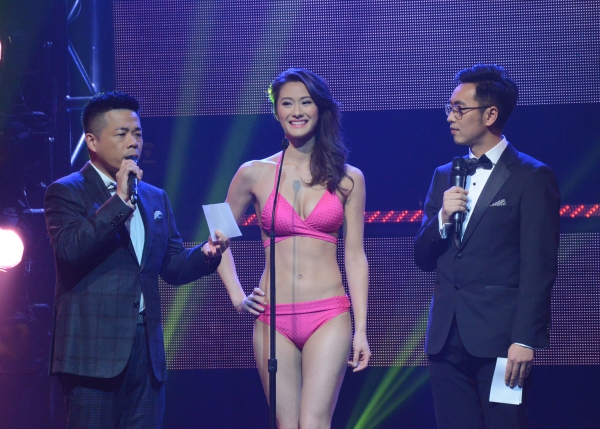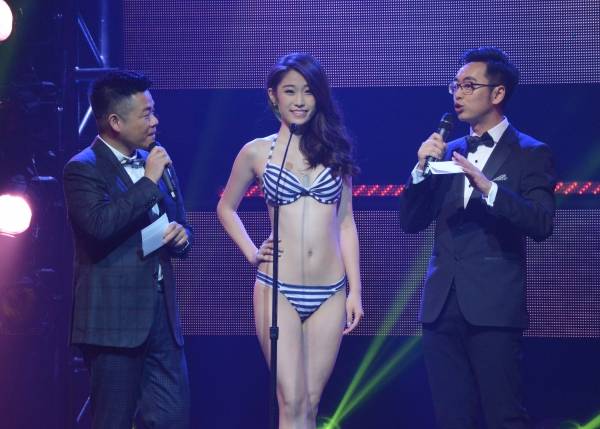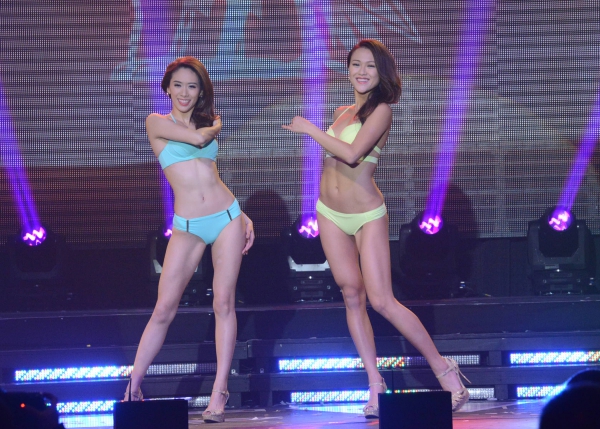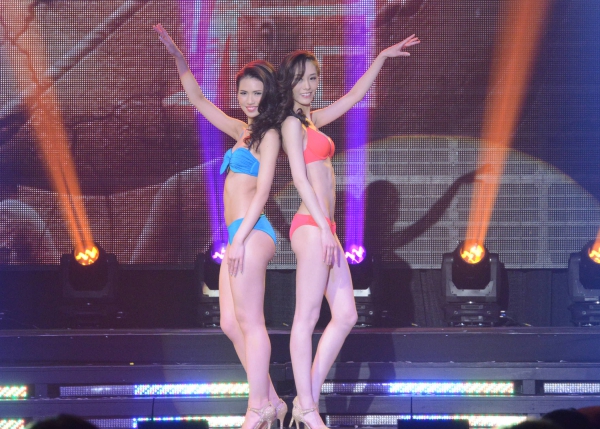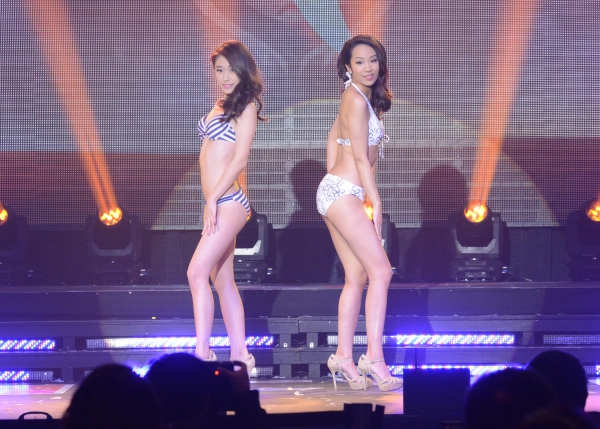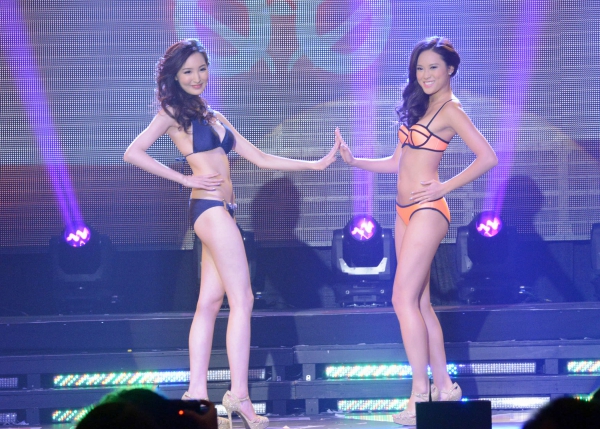 After a quick change, the contestants appeared onstage once again in elegant evening gowns and each took her turn to appeal to the judges, hoping to gain points in their favor.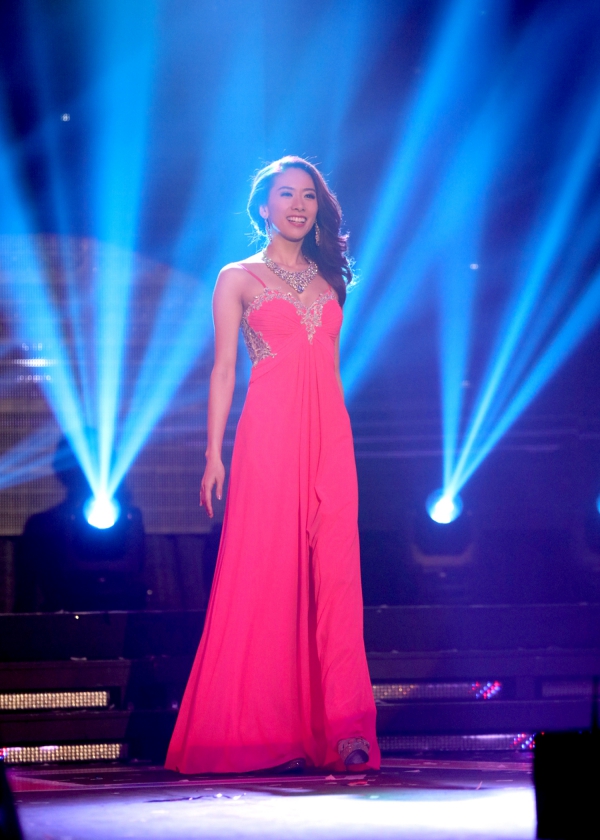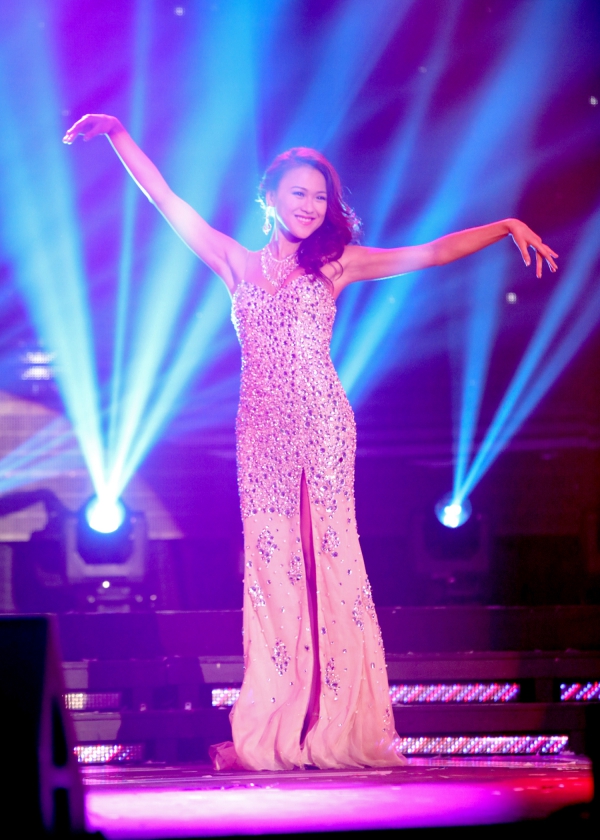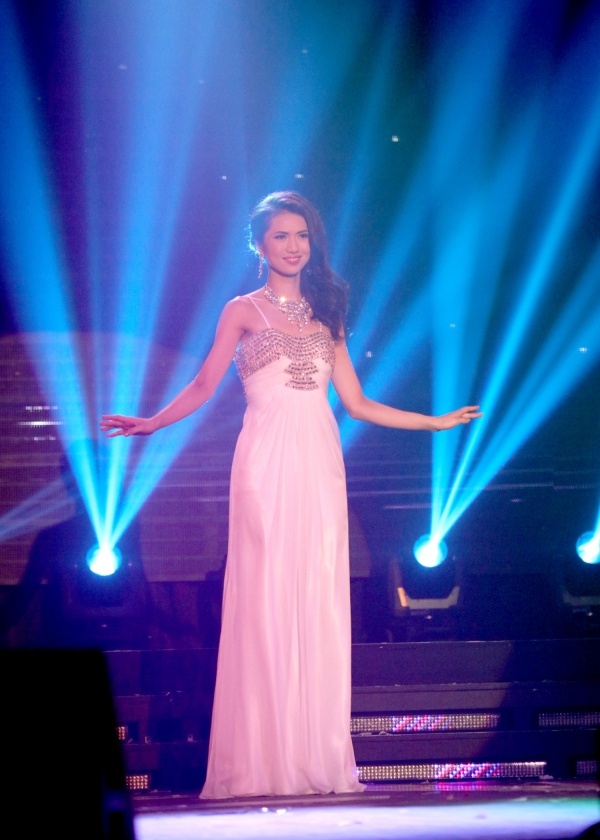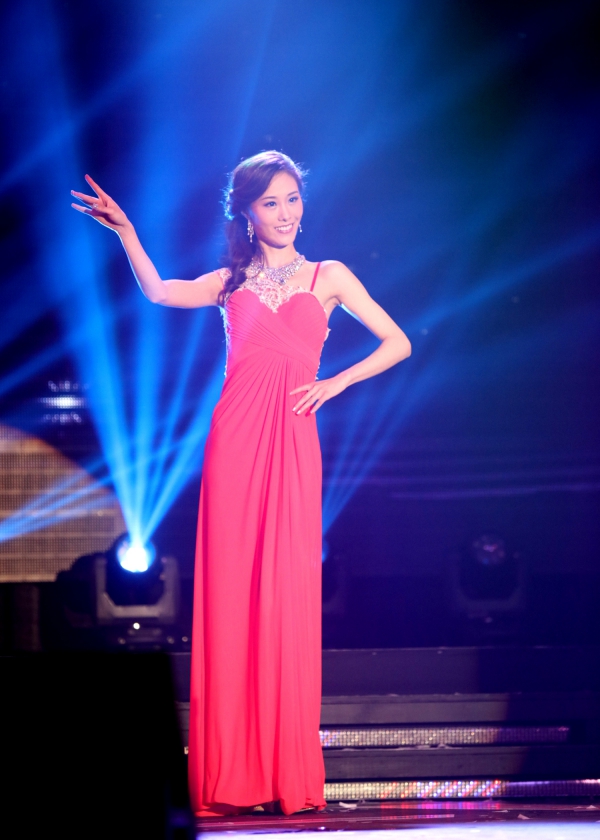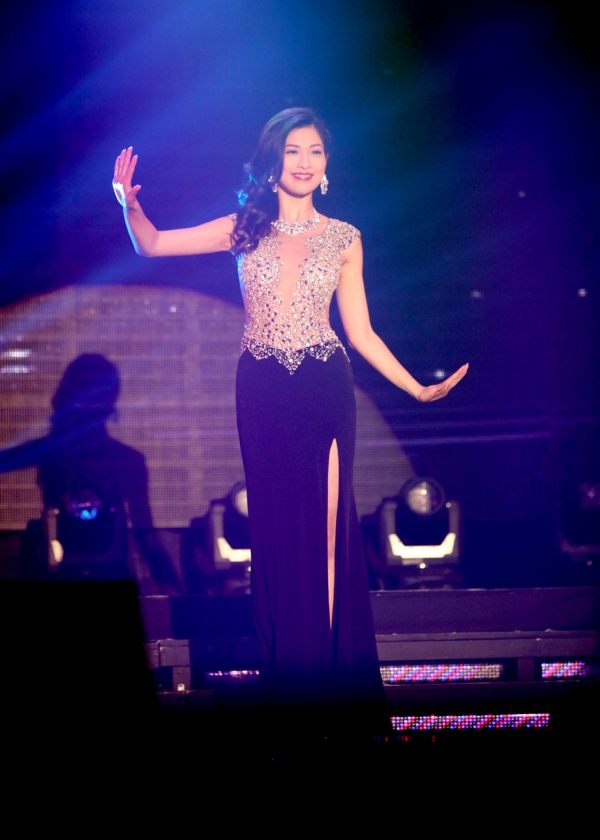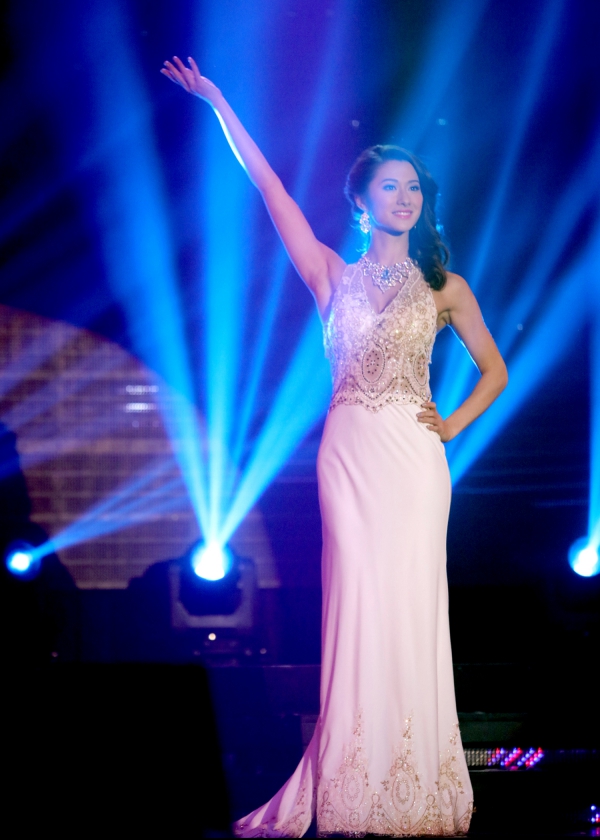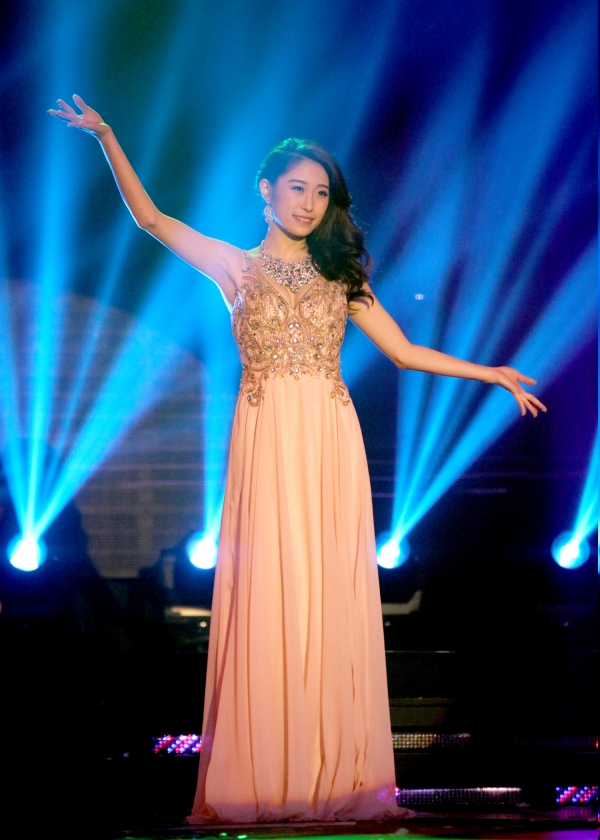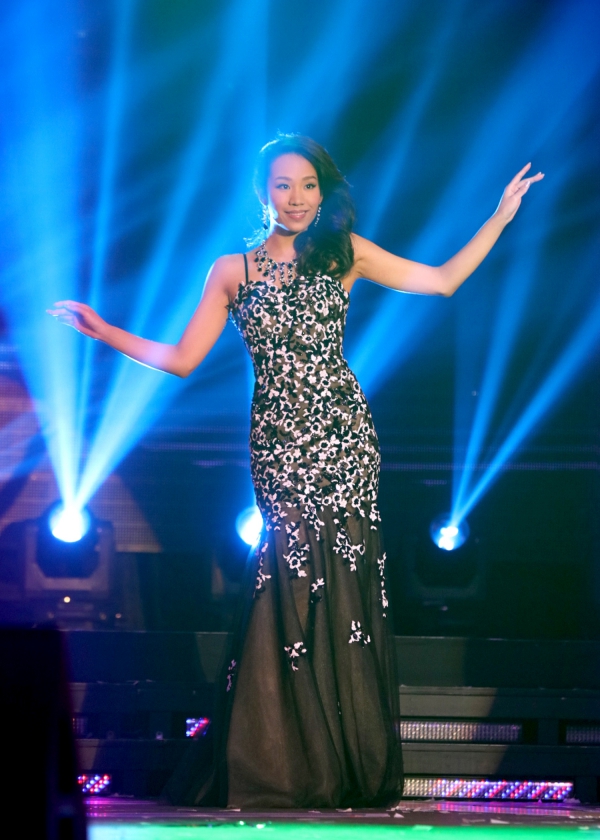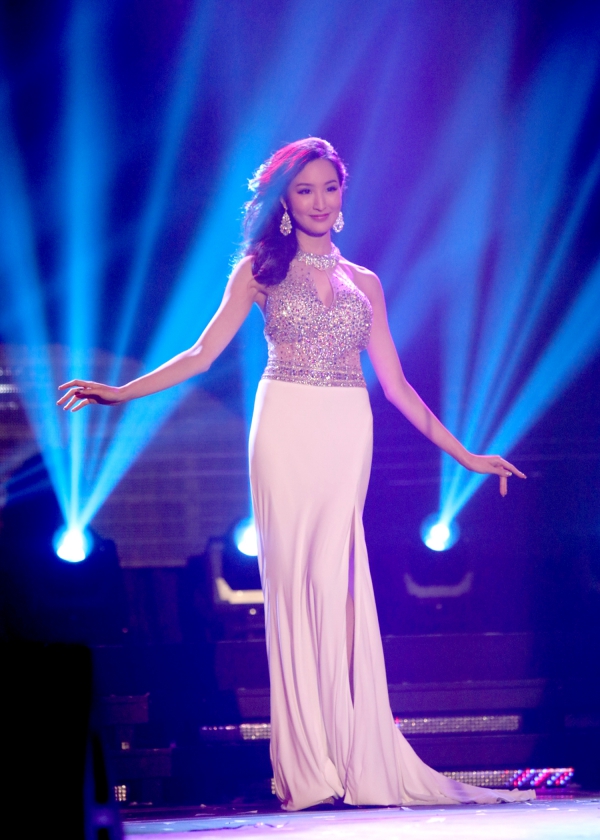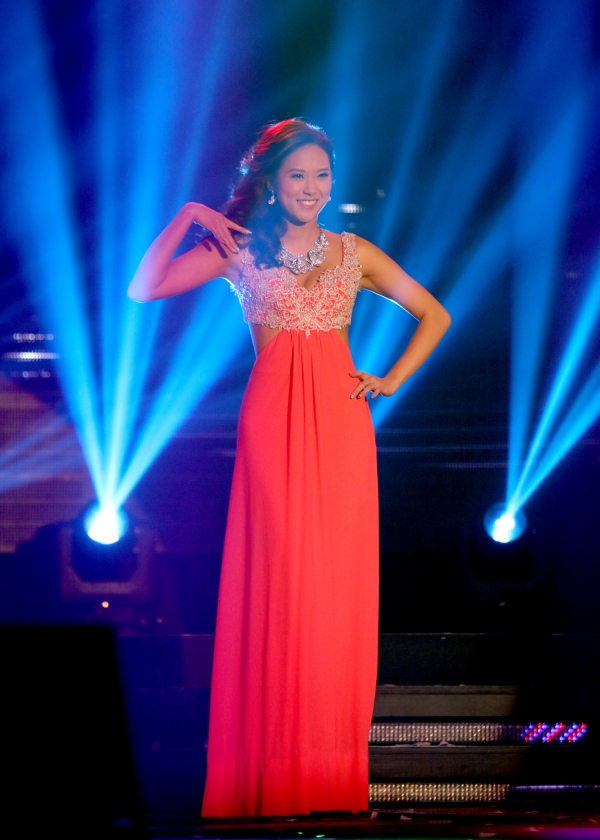 Special guest performer, Emperor Entertainment's talented artiste Alex sang 'I Do Cherish You' and his own song 'Charlie', earning thunderous applause from the audience. When the first few notes of 'Intoxicated' started , the 10 contestants joined him onstage in modern, yet elegant qipao, 'intoxicating' the audience with graceful oriental beauty and sweet vocals. Lastly, Alex performed 'Right Here Waiting' as a lead up to the announcement of the Pageant winners.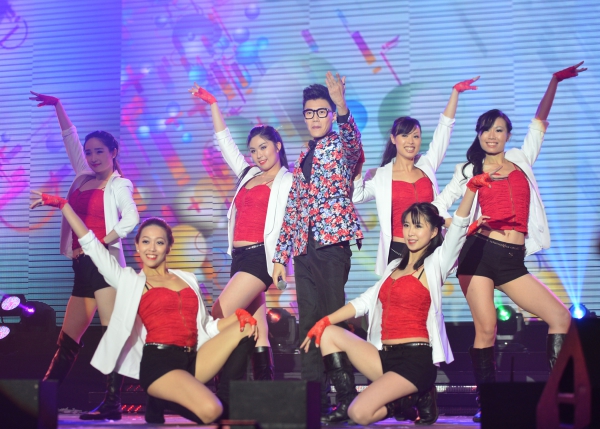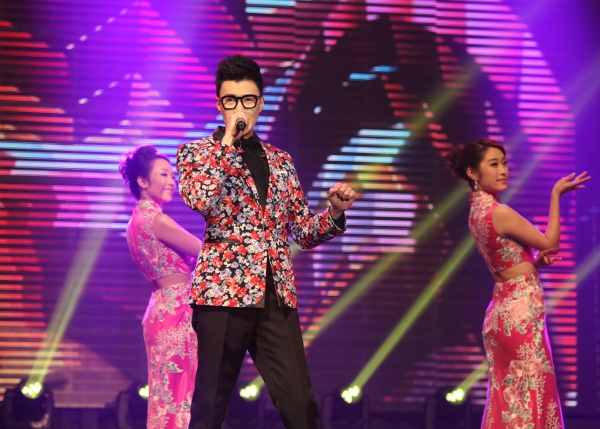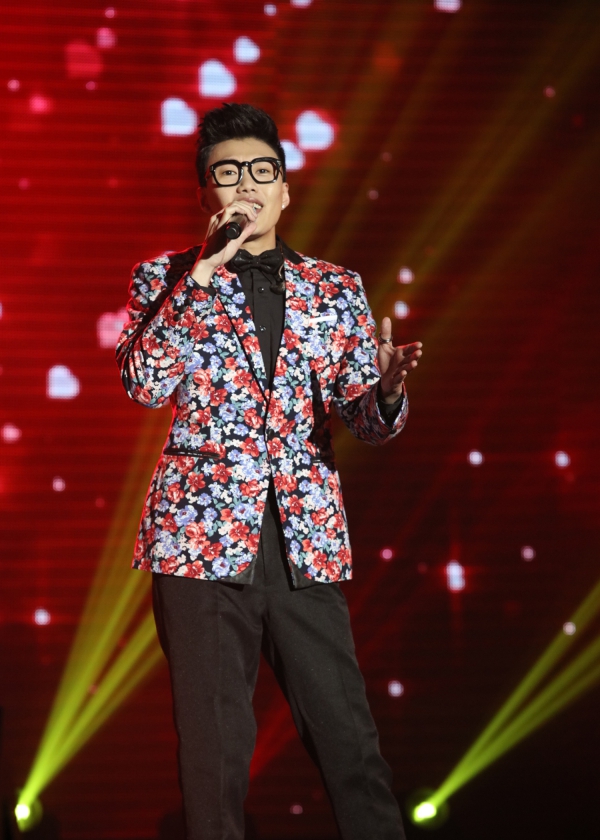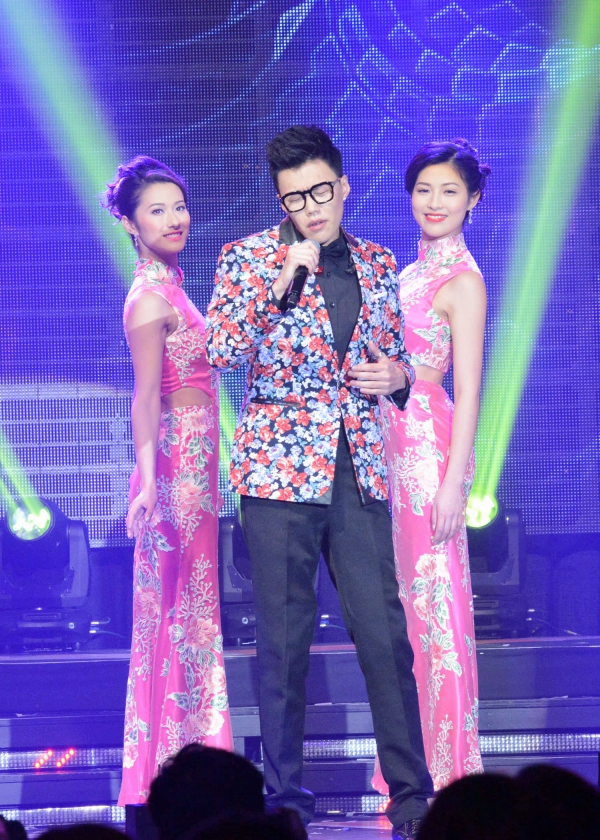 After much consideration, the results of the Pageant are as follows:
Champion: #Jennifer Coosemans
1st Runner Up : #2 Lettitia Lai
2nd Runner Up : #9 Karen Ku
Element Beauty Best Posture Award : #7 Louise Dong
Yubao Reishi Miss Photogenic : #3 Cathy Tse
Anna Beauty Perfect Silhouette Award : #6 Jennifer Coosemans
Lugaro Jewellers Dazzling Flair Award : #6 Jennifer Coosemans
Beauty Court Sparkling New Star Award : #5 Margarita
Winston Miss Friendship : #2 Lettitia Lai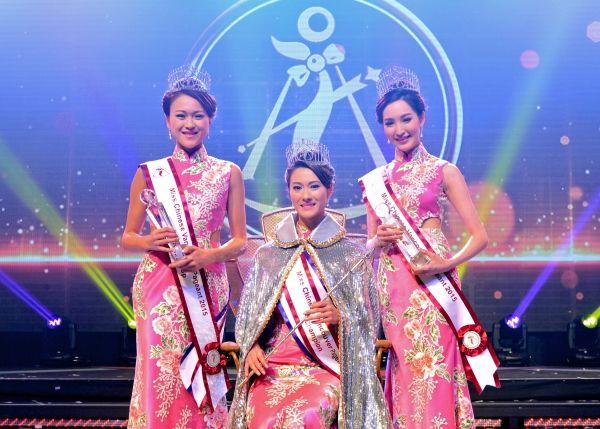 Winner Jennifer will be representing Vancouver in the upcoming Miss Chinese International Pageant 2016, and will be competing against delegates from all over the world. We wish Jennifer the best of luck in the upcoming competition, bringing pride to Vancouver and carrying on the beautiful legacy. The Gala ultimately raised $423,800 for a much-needed multi-purpose ultrasound for BC Women's Newborn ICU. The equipment will go towards saving the lives of newborns from across British Columbia.
Special Guests Anne Heung and Alex Press Conference
2015-12-07
For the past 20 years, the Miss Chinese Vancouver Pageant organized by Fairchild TV has created countless legends. For many young talented girls, the Pageant has been a starting point for their dazzling life journeys. It is a 'Glamorous Transformation; A Beautiful Beginning' indeed. This year's 10 finalist are all ready to embark on a new chapter in life as they head towards the final competition on December 9th. Leading these girls on stage is guest MC Anne Heung, and coming all this way from Hong Kong to show support is special guest performer Alex.。
With the Final just two days away, Alex and Anne made their first public appearance at a press conference. MC Mary Lo mentioned that Anne spent some years residing in Vancouver, and started on her acting career through overseas recruitment of Miss Hong Kong Pageant. Coincidentally, Anne passed on her crown as 2nd Runner up in the Miss Chinese International Pageant 1999 to the Miss Chinese International Pageant 2000 2nd Runner Up Crystal Pan, the delegate from Vancouver at that time. What a great connection between Anne and Vancouver! Despite the many years of experience after the Pageant, Anne still carries the beauty and grace of a Miss Hong Kong. Anne shared her own stories competing in pageants and was glad that she had previously had the chance to meet face to face with this year's contestants.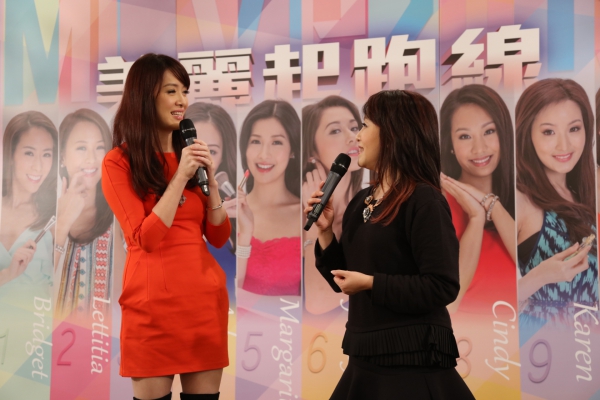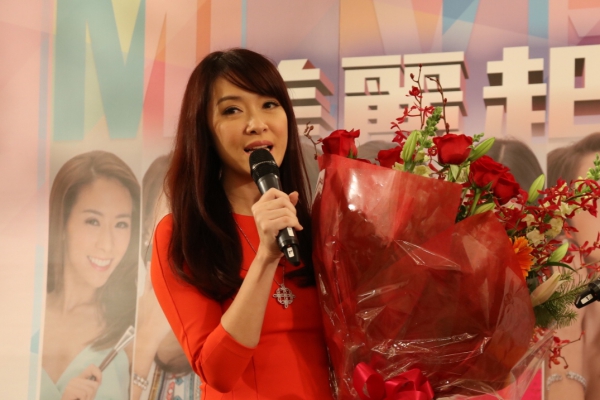 Emperor Entertainment Singer Alex performed in Vancouver this past summer as the MC and special guest of the All Star Charity Gala. After this highly acclaimed appearance, Alex will return to the Vancouver Convention Centre stage as one of the highlights at the Pageant. Alex expressed his happiness to be able to return to such a passionate and welcoming city and thanked Fairchild TV for inviting him to show support for the beautiful young ladies. He also revealed the exciting news that the newly crowned winner of this year's Pageant will be featured in his music video shot at various locations in Vancouver. On the night of the Pageant, Alex will accompany the 10 contestants through the final portion of the competition and mesmerize the guests with a collection of Chinese and English favorites.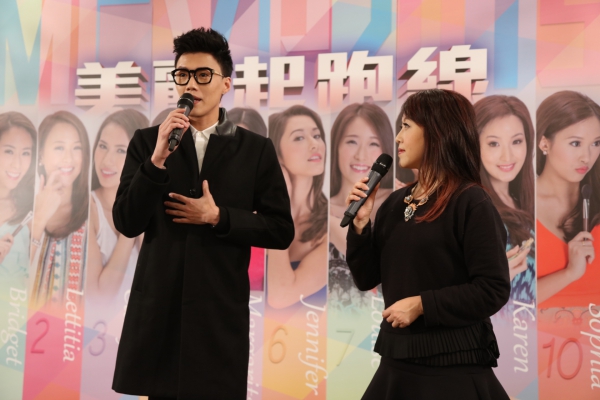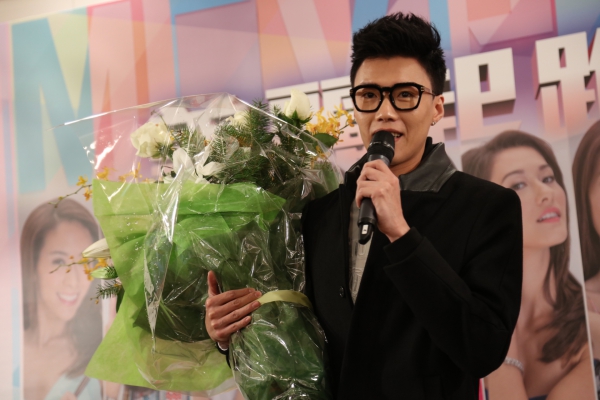 Lastly, President of Fairchild Media Group Mr. Joe Chan presented the two special guests with a unique framed picture of the ten girls with their autographs to express our appreciation. The Miss Chinese Vancouver Pageant 2015 will be broadcasted live on Fairchild TV West on Wednesday December 9th at 7:55pm. Audiences from around the world can tune in on our official website or through the mobile app to witness the crowning of a new Miss Chinese Vancouver. Fans can also visit our Instagram and Facebook to keep updated on the Pageant throughout the evening as well as view the pageant results.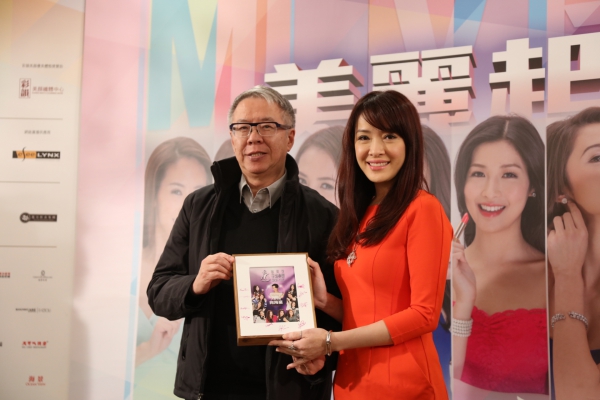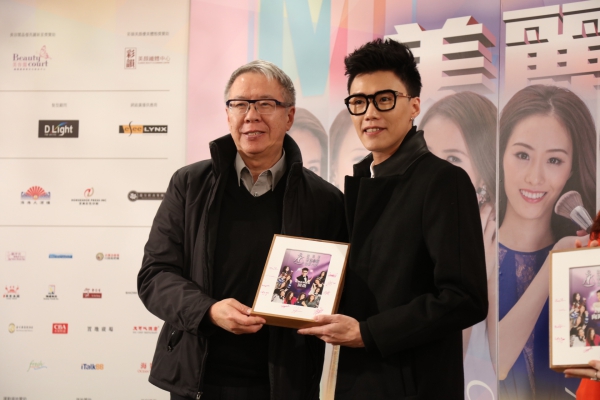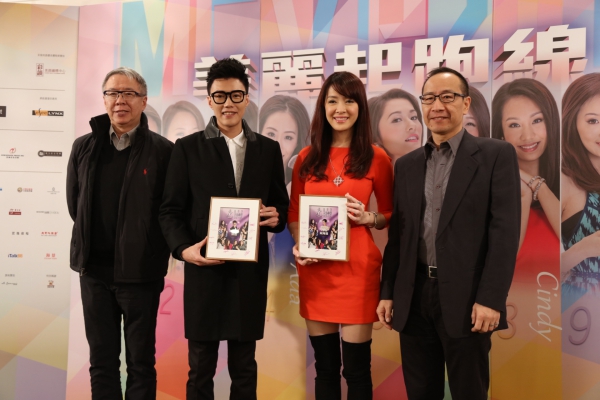 Miss Chinese Vancouver Pageant Press Conference
2015-11-05
Since the inception of the Miss Chinese Vancouver Pageant in 1995, countless young women have embarked on an expedition from here, travelling beyond Vancouver to begin their dazzling life journey all over the world. For this year's 10 finalists, a new path has been discovered and explored through the two month's intensive training. With both energy and synergy, the girls are heading towards the ultimate goal of excelling at the Final on December 9th, the proceeds of which will be donated to the BC Women's Hospital Foundation to purchase a new ultrasound in the Newborn Intensive Care Unit.
The contestants made their first public appearance with a K-Pop dance in bright orange-red dresses to show off their lively youthfulness at the press conference on November 5. Witty and humorous Gerald Yang partnered with charming Leonard Cheng as the MCs and chatted with each contestant on her experience at the Pageant so far.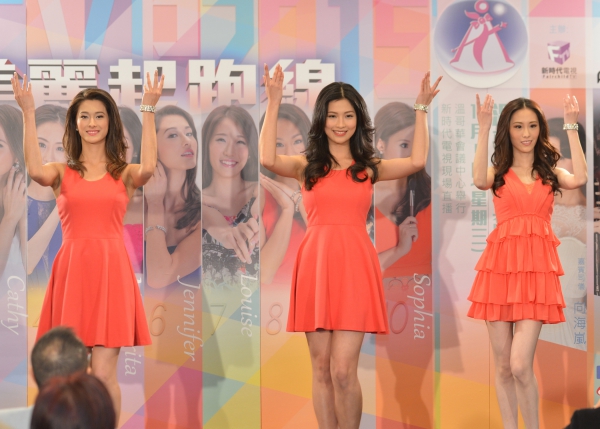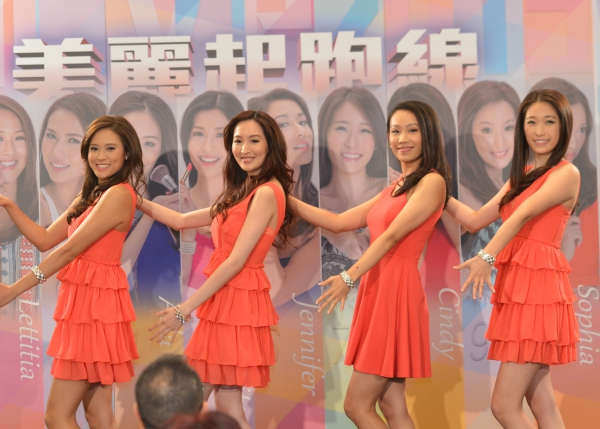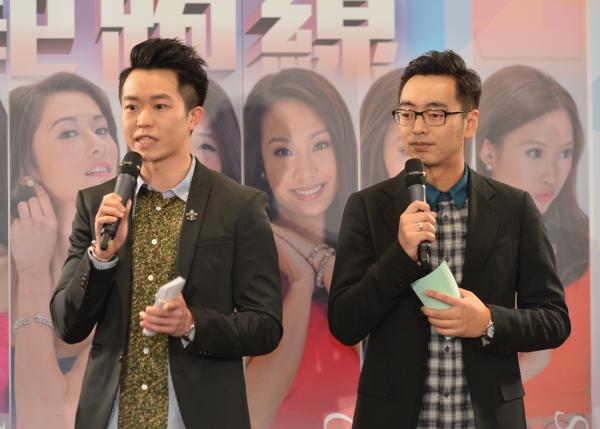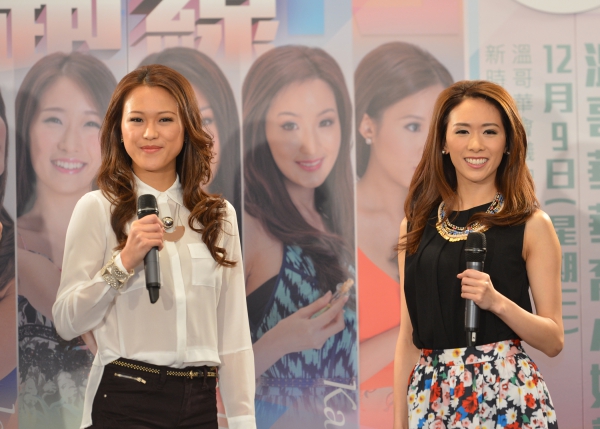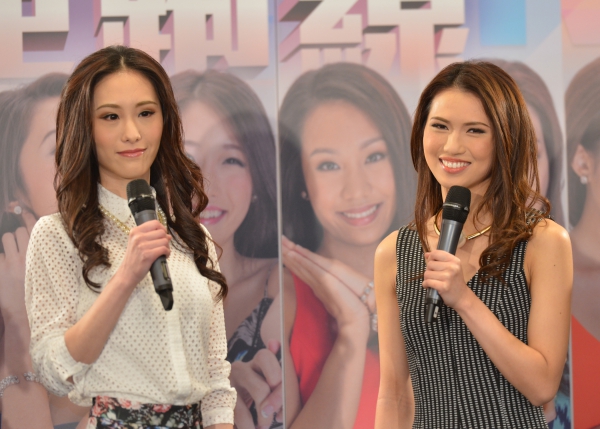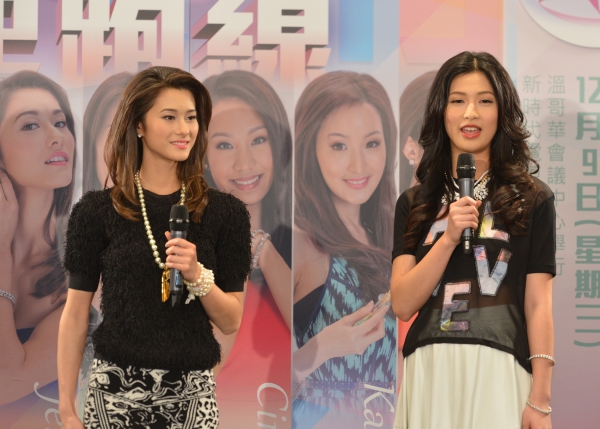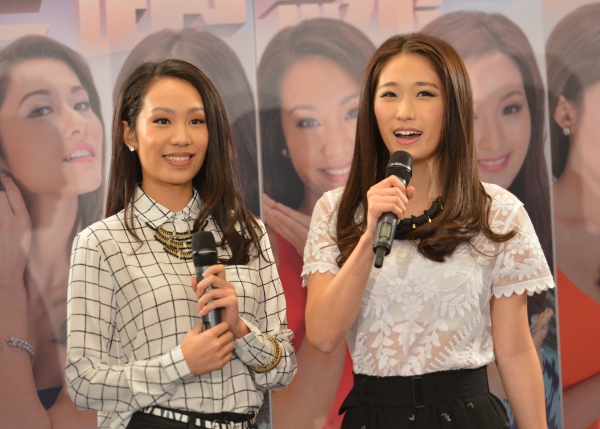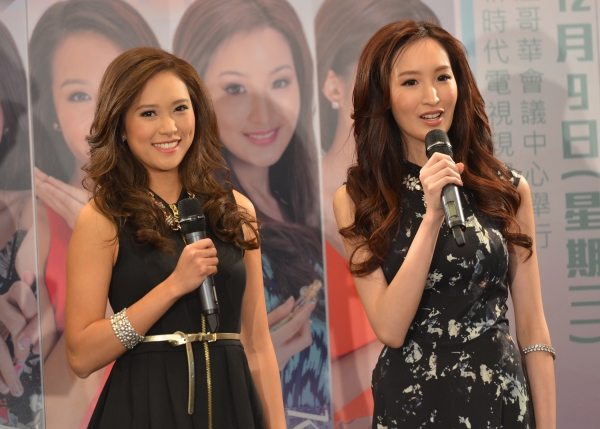 #1 Bridget Tse was nurtured within a dentistry family. Apart from being an expert in pole dancing, she is also a dental hygienist herself. #2 Lettitia Lai has a bright and sunny personality, can speak five languages, and enjoys kickboxing to keep in shape.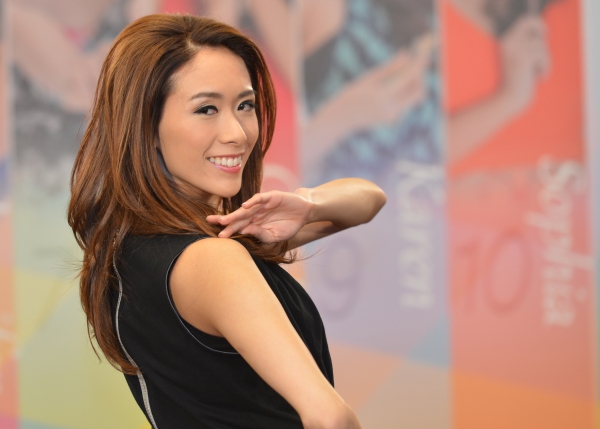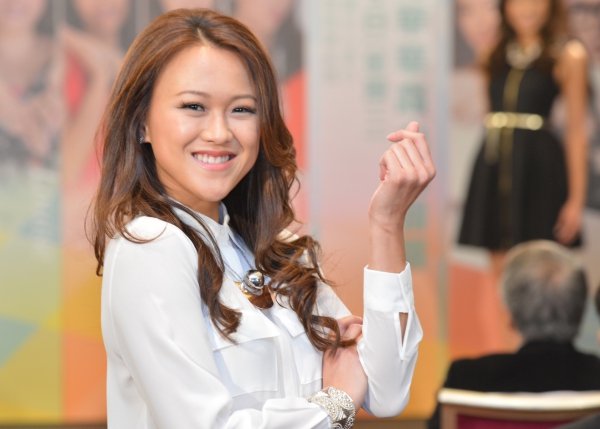 #3 Cathy Tse was born in Hong Kong and is a brilliant pianist. #4 Ada Shang once travelled to Hong Kong as an exchange student and prides herself with the perfectly slim figure of a Chinese dancer.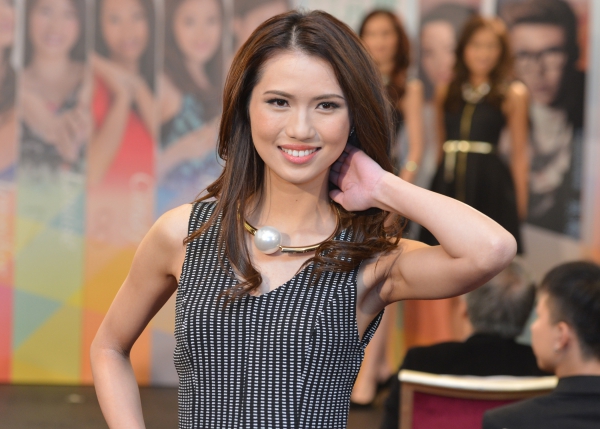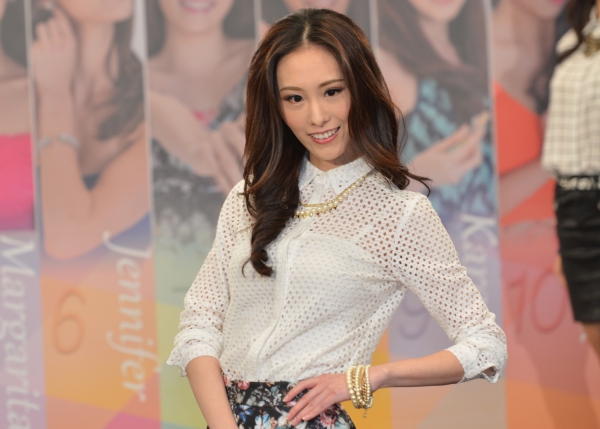 #5 Margarita Chun modeled part time while in school and was also awarded as one of the top 10 outstanding young artists in Hong Kong. #6 Jennifer Coosemans comes from a mix of Chinese and Belgium heritage. Born in Terrace, BC, Jennifer is currently working hard to learn Cantonese.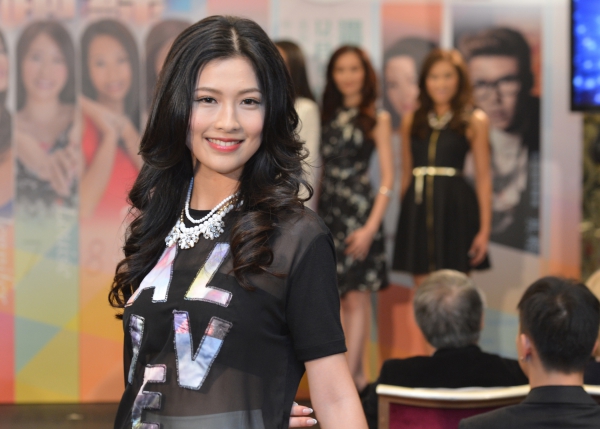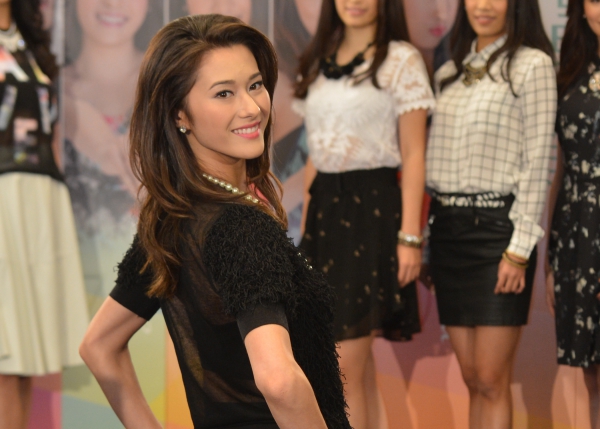 #7 Louise Dong may be the youngest of at only 19 years old, but she already manages a business online. #8 Cindy Tong didn't give up after several attempts and finally made it to the final this year.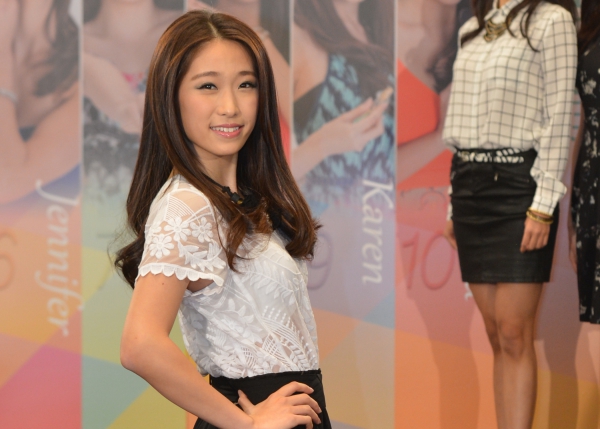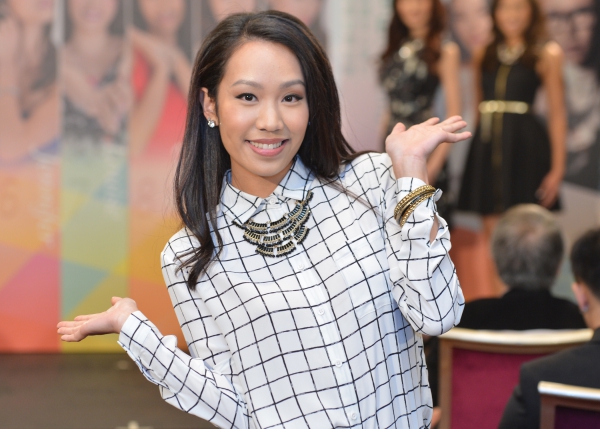 #9 Karen Ku is a descendant of the Manchu Emperors Aisin Gioro. Despite her frail appearance, Karen has once had the opportunity to be enlisted into the Canadian Armed Forces. #10 Sophia Cheung always makes an impression with her sweet and stunning smile. She just completed a course in performing arts and aspires to be an actress.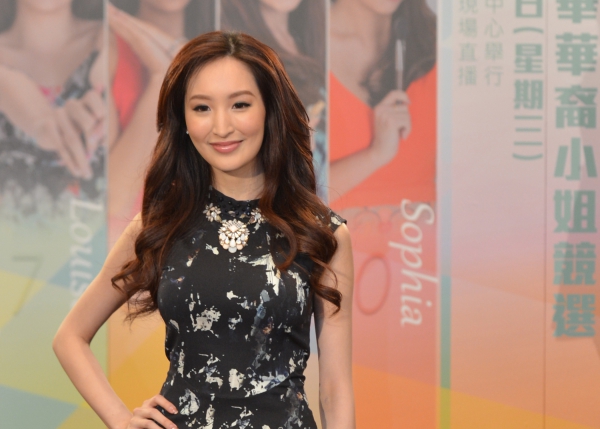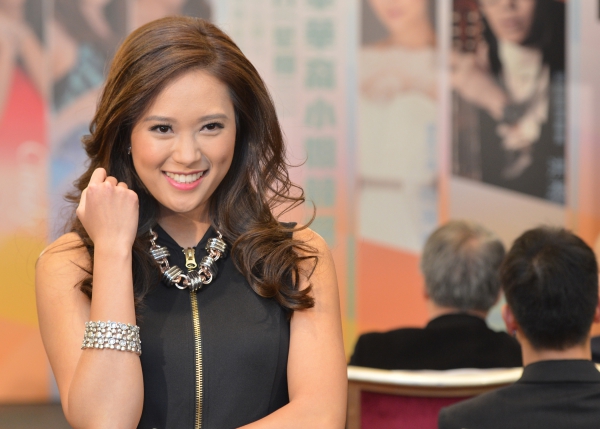 After the interviews, all 10 contestants stepped up the stage again with confidence and extraordinary poise to greet the audience.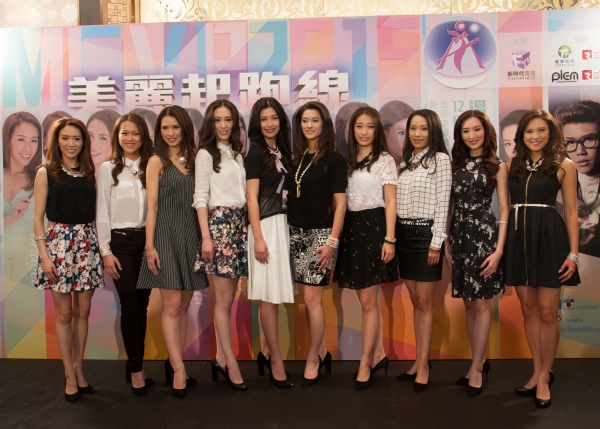 Former Miss Hong Kong and Vancouverite Anne Heung will be the guest MC for pageant to guide the contestants through the final stage of the competition. Anne was the recipient of four awards in her year as Miss Hong Kong. Shortly after launching a career in the Hong Kong entertainment industry, she became one of TVB's top artistes with a number of highly acclaimed acting performances. Anne switched her career path to the business world a few years earlier but returned to acting in 2012. In 1999, she captured the title of 2nd Runner-up at the Miss Chinese International Pageant, coincidently, passing her crown onto the Vancouver delegate Crystal Pan at the Miss Chinese International Pageant that following year. Anne will soon share her pageant expertise on stage at the Final on December 9.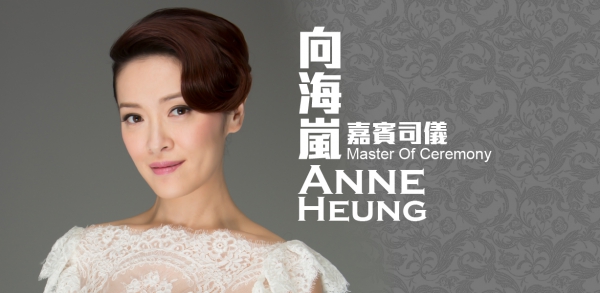 In addition, Emperor Entertainment artiste Alex will return as the special guest performer. Alex's powerful vocal and perfect performance at the All Star Charity Gala in Vancouver this July left fans with an unforgettable experience. His appearance on the Pageant stage will sure bring tremendous enjoyment to the audience again.The judge panel includes : Versatile Artiste Ms. Anita Lee, Miss Hong Kong – Ms. Christine Leung, Talented Producer Mr. Rick Tae, Athlete Mr. Travis Johnson and Entrepreneur Ms. Nicole Yang.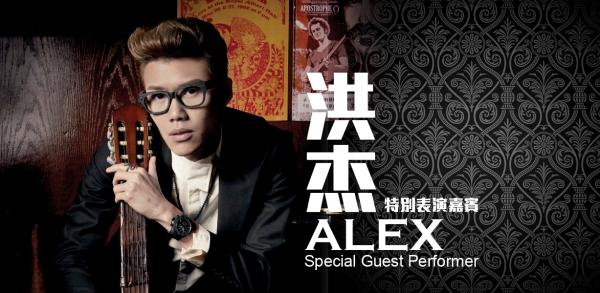 The Miss Chinese Vancouver Pageant 2015 Final will be held at the Vancouver Convention Centre on Wednesday December 9th and aired through West coast Fairchild TV, www.fairchildtv.com, and mobile app at 7:55pm. To find out more and keep updated with the Pageant happenings, tune in to the MCVP segment of What's On or visit our website, facebook page, instagram at mcvpcanada, or Weibo.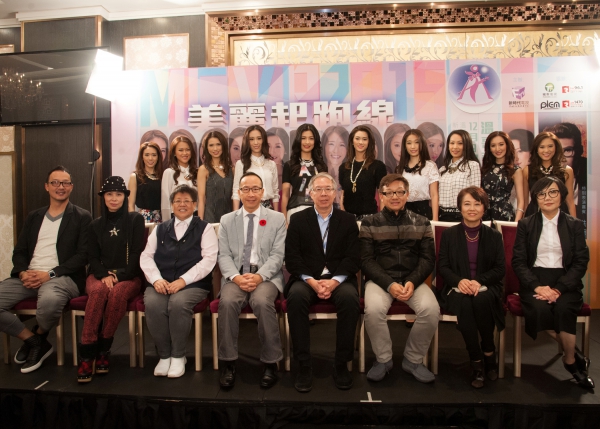 A Beautiful Beginning
2015-09-23
The Miss Chinese Vancouver Pageant has created many glamorous legacies since its inception in 1994. Bernice Liu, Linda Chung, Leanne Li, Kayi Cheung, Eliza Sam, Carat Cheung, Erica Chui, Gloria Tang, and Veronica Shiu all started their miraculous journeys to fame from this internationally renowned Pageant. Each of them has continued to thrive for success as they travelled to Hong Kong to pursue a new path in life.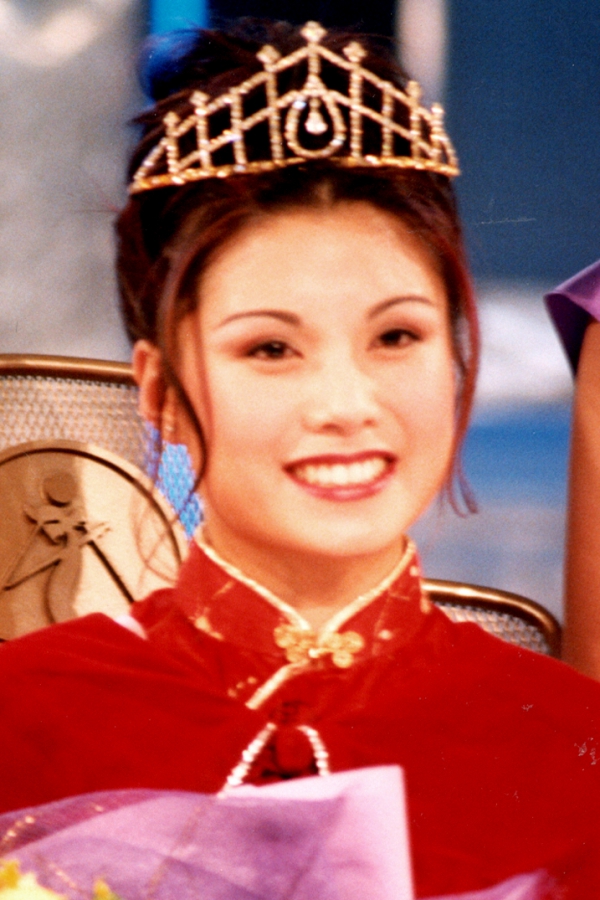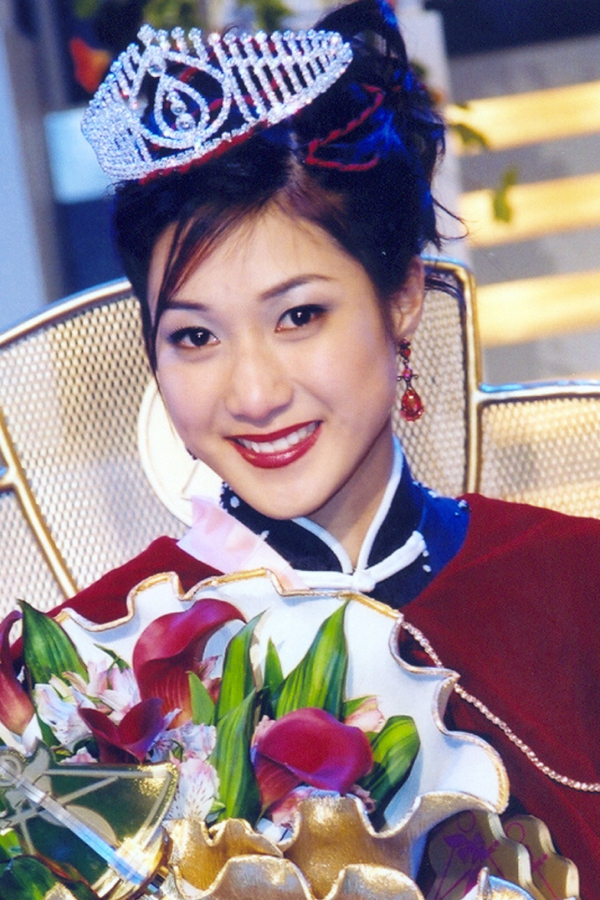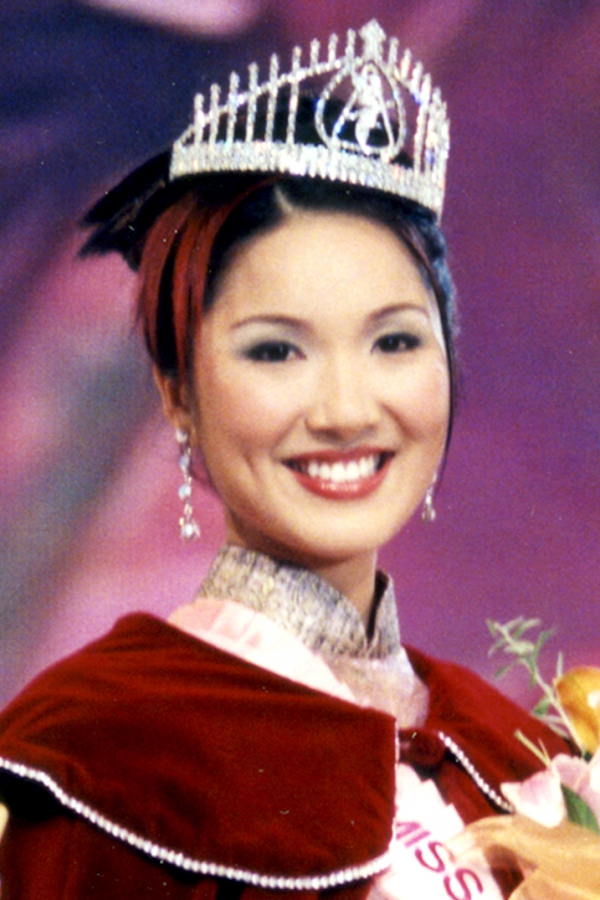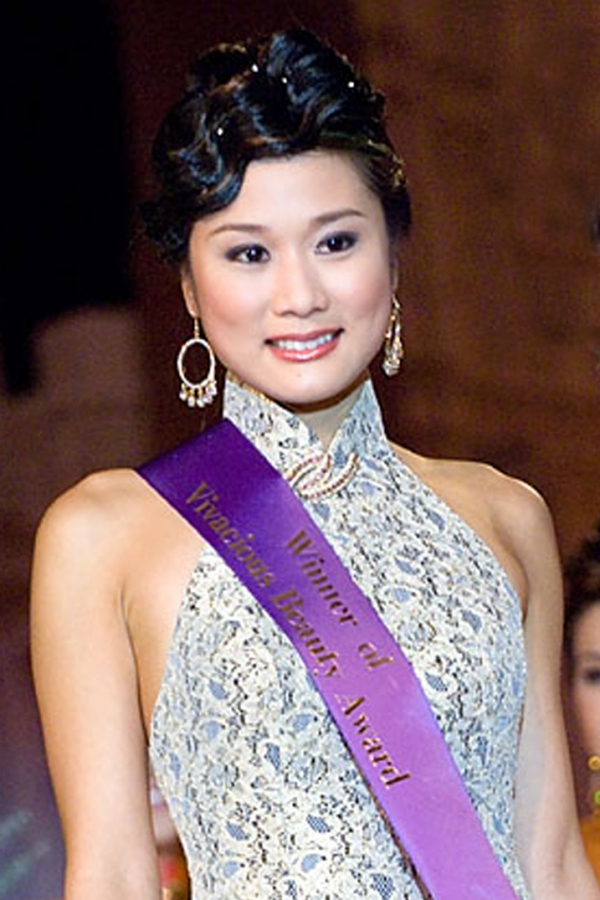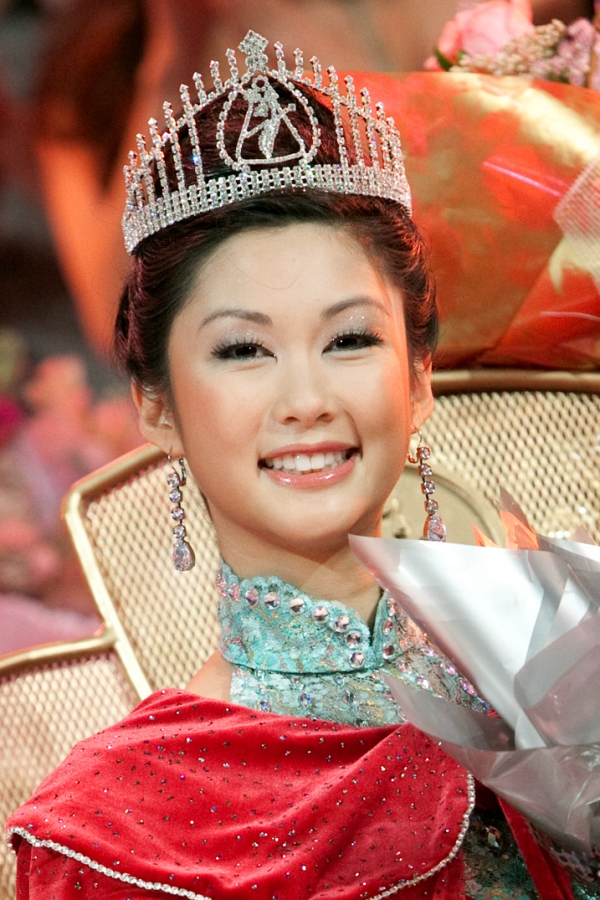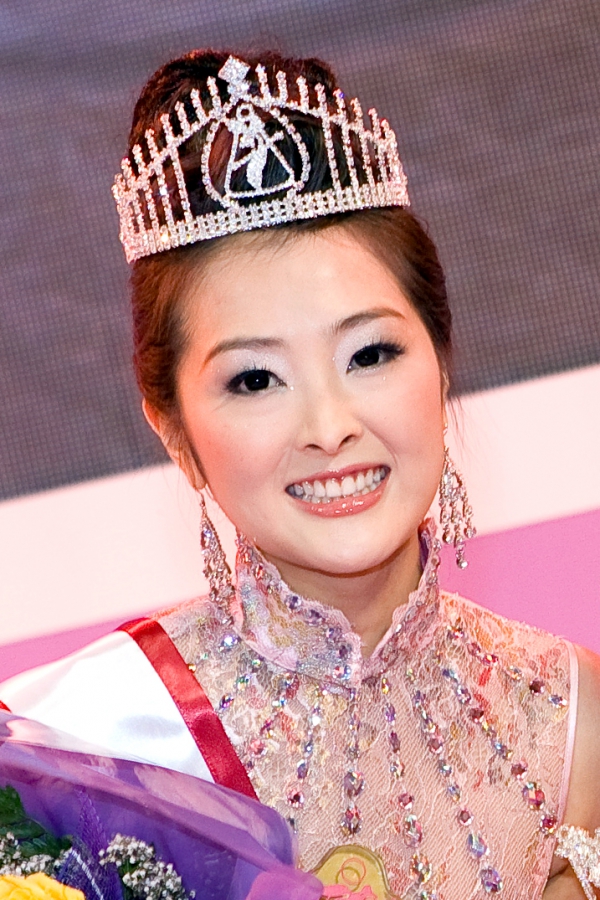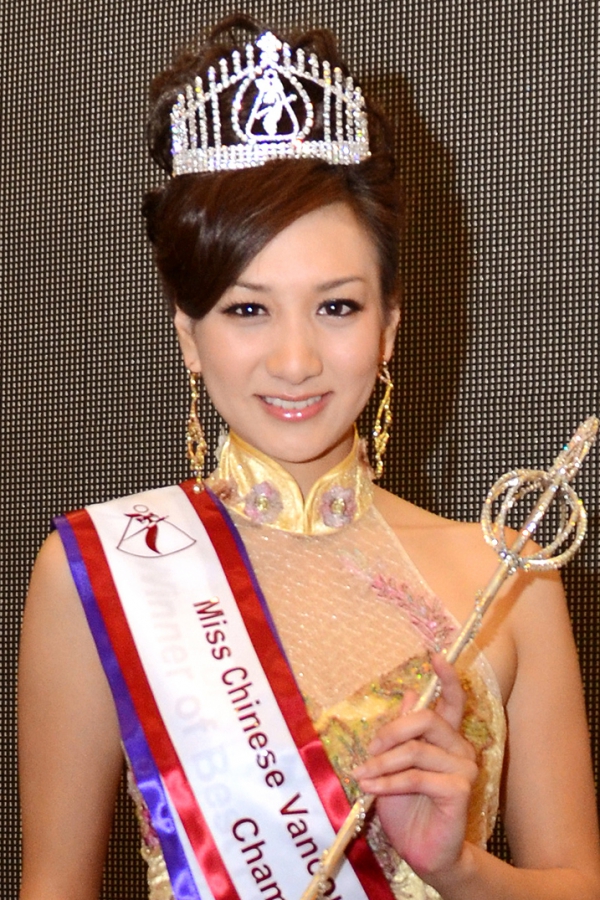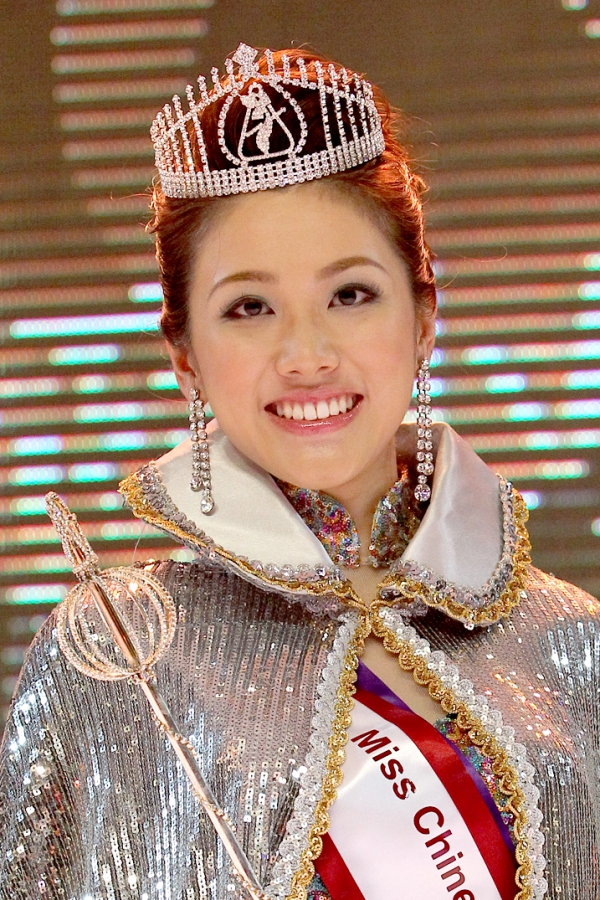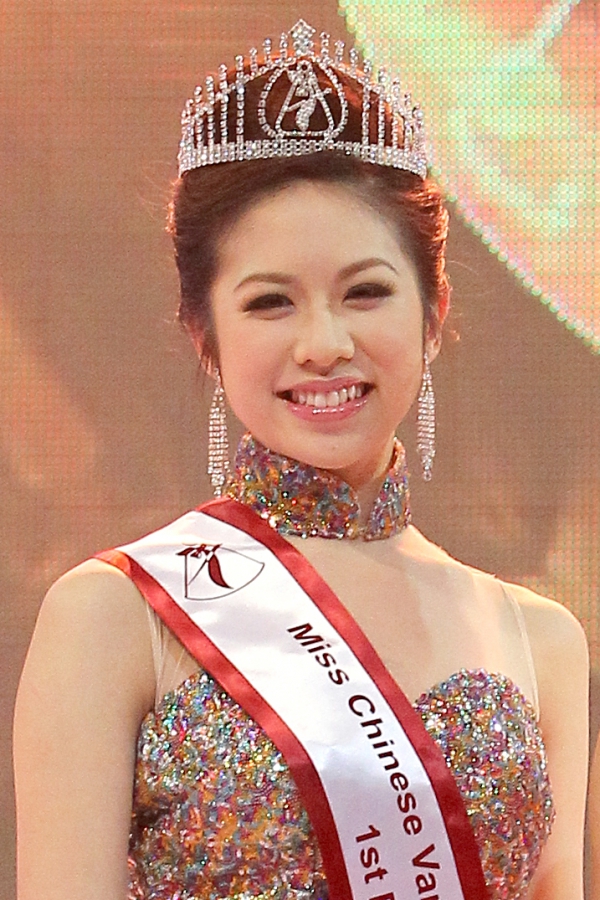 As they all bravely chase their dreams to stardom, some have gone on to achieving other successes as well. Both Leanne Li and Kayi Cheung have found happiness in marriage whereas Bernice Liu has become an award-winning winemaker. While leaving their homes in Vancouver for careers elsewhere, they do not forget the nurture and care from Fairchild TV and frequently visit the station when they are in town. Over the past year, Bernice Liu, Leanne Li, Erica Chui, Gloria Tang and Veronica Shiu have all come back and shared their amazing and rewarding experience that the Miss Chinese Vancouver Pageant has brought forth.
* Click above images to view interviews
As the first Miss Chinese Vancouver to capture the Miss Chinese International title, Bernice Liu had pursued her acting career in Hong Kong since 2001 with enormously distinguished achievements. In recent years, Bernice has shifted her career path to China, well-versed in Mandarin. Bernice has also picked up an interesting hobby since 2008 when she was qualified as an internationally certified sommelier and a member of the sommelier association. Bernice now owns a vineyard in Bordeaux, France, and produces wine that is recognized by wine experts all over the world. Bernice says, "I came from the small city of Prince Rupert with only about 100 Chinese residents. Yet, after joining the Pageant in 2000, I travelled to the big city of Hong Kong by myself and started to learn Chinese. I never imagined that I would be so welcome by the entertainment industry in China with a market size of over 1.3 billion people. If it had not been for the Miss Chinese Vancouver Pageant, I could not have achieved so much as a little country girl."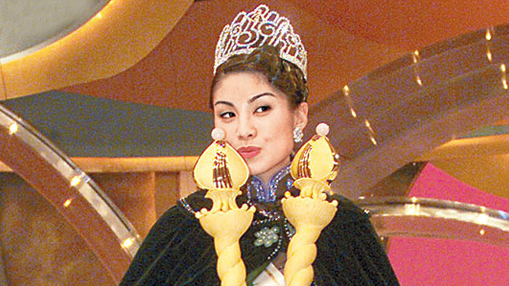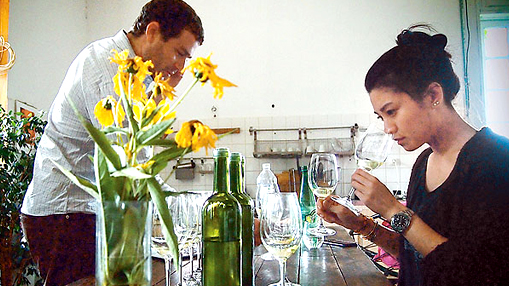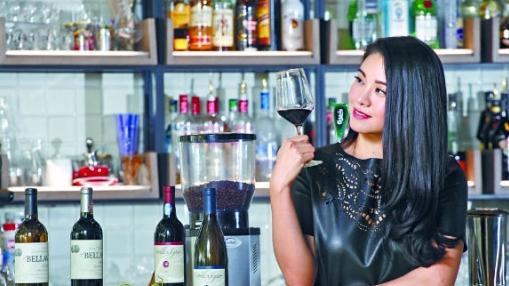 Aside from a successful career, a happy marriage is what many girls dream of. The sweet and gentle Miss Chinese Vancouver 2004 and Miss Chinese International 2005 Leanne Li was confronted by many challenges when she first landed in the mesmerizing world of entertainment. When being asked why it was so rewarding, Leanne looked sweetly at her newlywed husband Wong Cho Lam and replied, "The Miss Chinese Vancouver Pageant brought me to Hong Kong where I met Cho Lam. Now I've changed from Miss Li to Mrs. Wong, like winning a lottery in life. Fairchild TV provided me with motherly nurture and care that made all this possible so I would consider Cho Lam Fairchild TV's son-in-law!"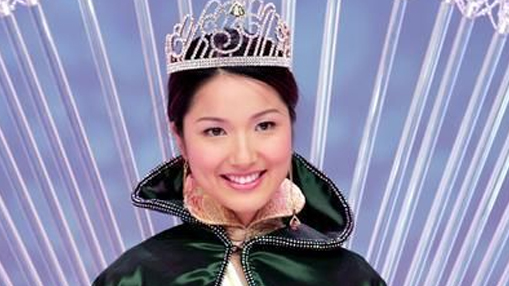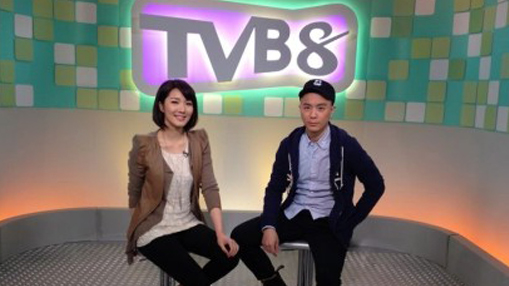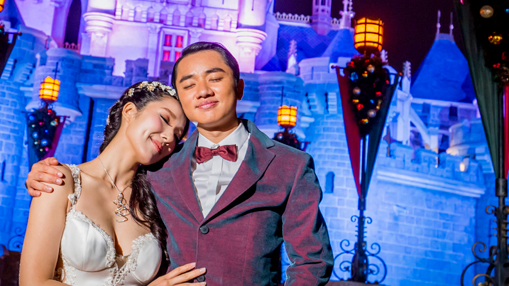 Miss Chinese Vancouver 2011 Erica Chui didn't have any plans yet for her future career after being crowned. She spent a year being trained as a "What's On" host at Fairchild before returning to Hong Kong. Erica registered in acting lessons and later an opportunity came up for her to host a program for Cable TV Hong Kong while her eloquence was being polished. Erica was deeply grateful for the training received at the Pageant, which provided a solid foundation for her career now. Erica also expressed that she feels so fortunate to have gathered the courage to join this life changing journey.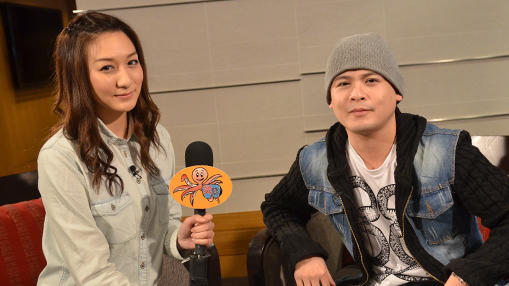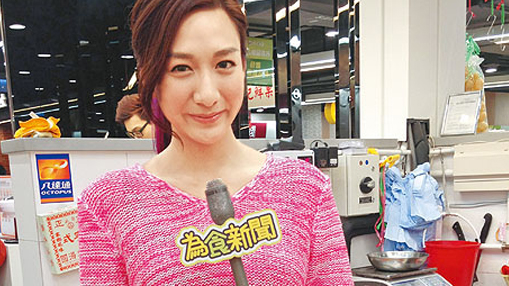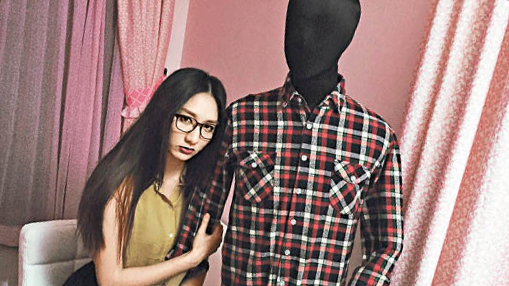 Miss Chinese Vancouver 2012 and Miss Chinese International 2013 Gloria Tang took part as an MC at the All Star Charity Gala in Vancouver this past July. She was thrilled to return to the same stage at the Vancouver Convention Centre to continue on the Miss Chinese Vancouver tradition of giving back to society. Gloria's life has been fully scheduled with works of different nature in Hong Kong. Aside from hosting a variety of programs, Gloria was assigned a reporting job by TVB at the FIFA World Cup in Brazil while exploring different roles in a number of television dramas. Gloria remembered the eye opening experiences at the Pageant and urged other girls not to miss the chance.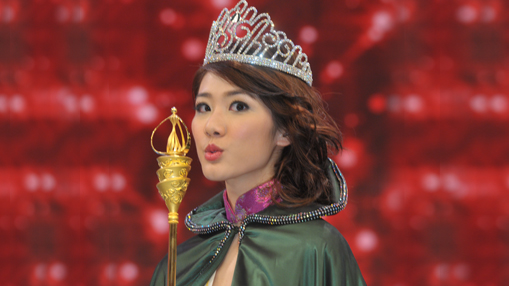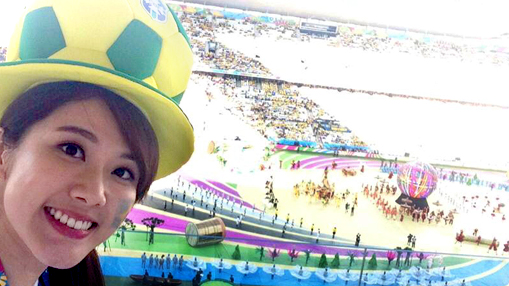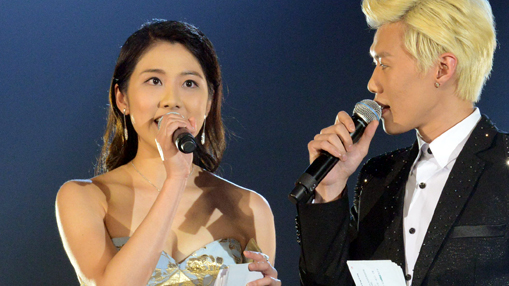 Contrasting to Gloria's smooth road to stardom, Veronica Shiu's journey was filled with twists and turns. Nevertheless, it was the Miss Chinese Vancouver Pageant that started it all. After winning the 1st runner up at the Miss Chinese Vancouver Pageant, Veronica went to Hong Kong to challenge the Miss Hong Kong Pageant stage and took the Miss Hong Kong Pageant 2014 crown as well as the Miss Photogenic and Miss Friendship awards. Since then, Veronica has been working non-stop hosting a variety programs and shooting dramas. Veronica appreciated the stage experience at the Miss Chinese Vancouver Pageant and the training which were crucial life chapters to help shape her subsequent path at the Miss Hong Kong Pageant and her future acting career.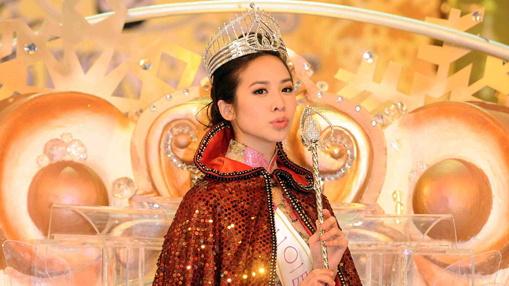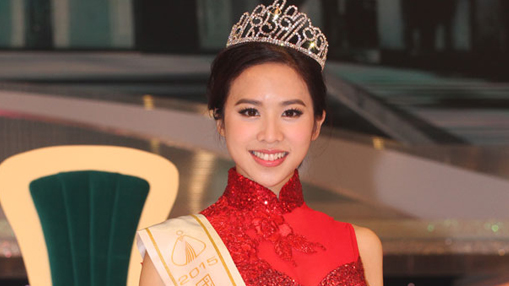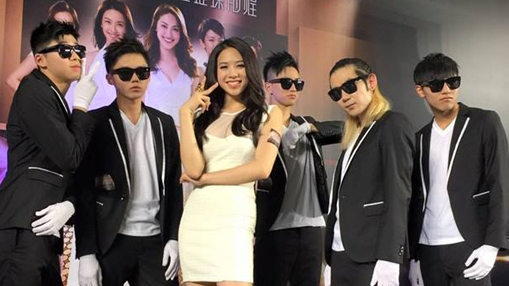 Kayi Cheung, also a title winner of Miss Chinese Vancouver and Miss Hong Kong 2007, will return to Vancouver this September for her wedding. After the Vancouver pageant, Kayi joined the "What's On" team as a host, thus was praised for her MC skills when competing in Hong Kong. Her glamour and eloquence caught the attention of many commercial brand executives and Kayi has been invited to MC a variety of business events. As a good role model with beauty and intelligence, Kayi also furthered her studies and earned her masters degree this year.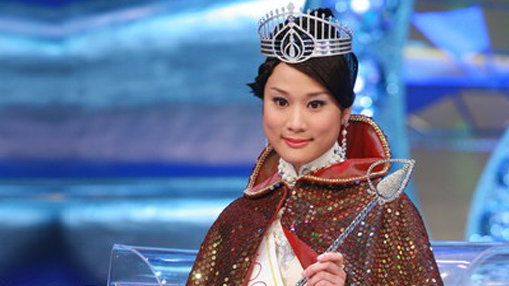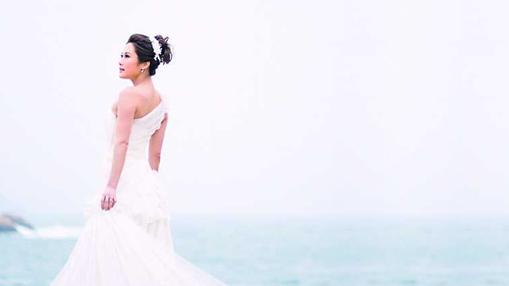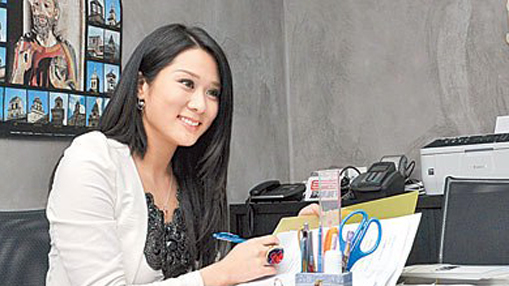 Many Miss Chinese Vancouver participants have begun a journey towards their dreams through the Pageant. Do you want to follow and rewrite your life's path? Apply for the Miss Chinese Vancouver Pageant 2015! Deadline is on Friday September 18th. A team of industry professionals are ready to help contestants with posture, makeup, etiquette, image, and stage performance. You will also attend a number of charity events to elevate your inner beauty. Aside from two months of training, the winner will represent Vancouver to participate at the upcoming Miss Chinese International Pageant. For more information, visit our Facebook page at MCVPCanada or our Weibo at www.weibo.com/fairchildtv.